1) NOTHING SAYS LOVE AS SWEETLY AS TREATS
In my debut novel, Shattered Blue, the heroine Noa and the mysterious Callum bond
over, among other things, a delicious game involving salt-water taffy. Inspired by
Ninja's love for all things yum-related (we all know those pleading doggy eyes!)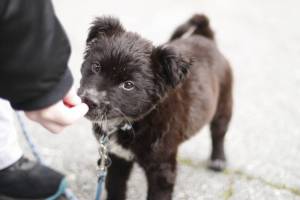 2) BIG SISTERS AND LITTLE SISTERS ARE THE BEST KIND OF DUO
In Shattered Blue, Noa and her little sis Sasha are very special buds, just like my girl
Ninja and her older rescue sister, River!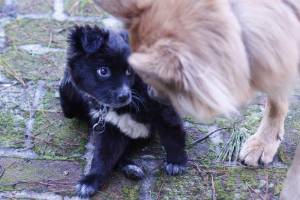 3) YOU CAN LEAD A DOG TO WATER… OR TRY TO, ANYWAY
Ninja's learned to walk on her leash, but by far she prefers to run free and make her
own choices. The Fae characters in Shattered Blue have powers that can manipulate
the mind and the emotions, making it hard to tell sometimes who's making the
decisions.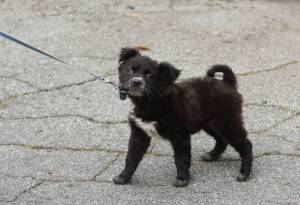 4) DO NOT FEAR UNKNOWN WATERS
Sometimes the idea of creating a whole other world—like the Fae world Aurora in
Shattered Blue—can feel overwhelming. But paddling out fearlessly is the best way
to discover incredible places!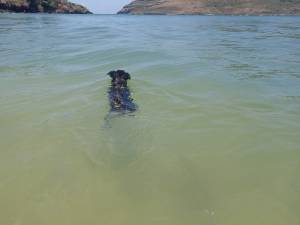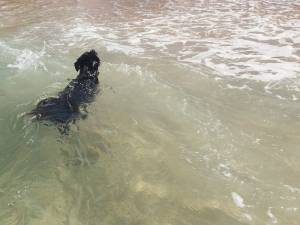 5) LISTEN TO COMMENTS
Ninja often has suggestions, just like editors. It's important to learn how to use
them—they often make things much, much better!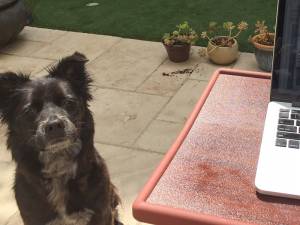 6) WHEN IN DOUBT, LEAP! #FOURPAWSUP!
In the end, sharing your writing is a big leap of faith—go #fourpawsup and never
look back!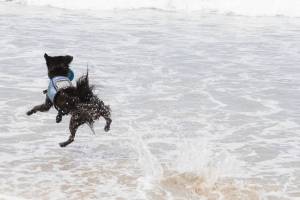 You can follow more exploits of Ninja on Instagram @birdaileen, where our
many adventures are chronicled.