I recently had the opportunity to do a fun Q&A session with a lovely group of writers on Goodreads. This a great group that supports and encourages each other, and I was happy to be included in this discussion regarding writing. Below is the full Q&A, I will also leave a link to the Goodreads group at the bottom of the post for anyone interested in looking into this group further. A special thank you to Tinath Zaeba for putting this Q&A together!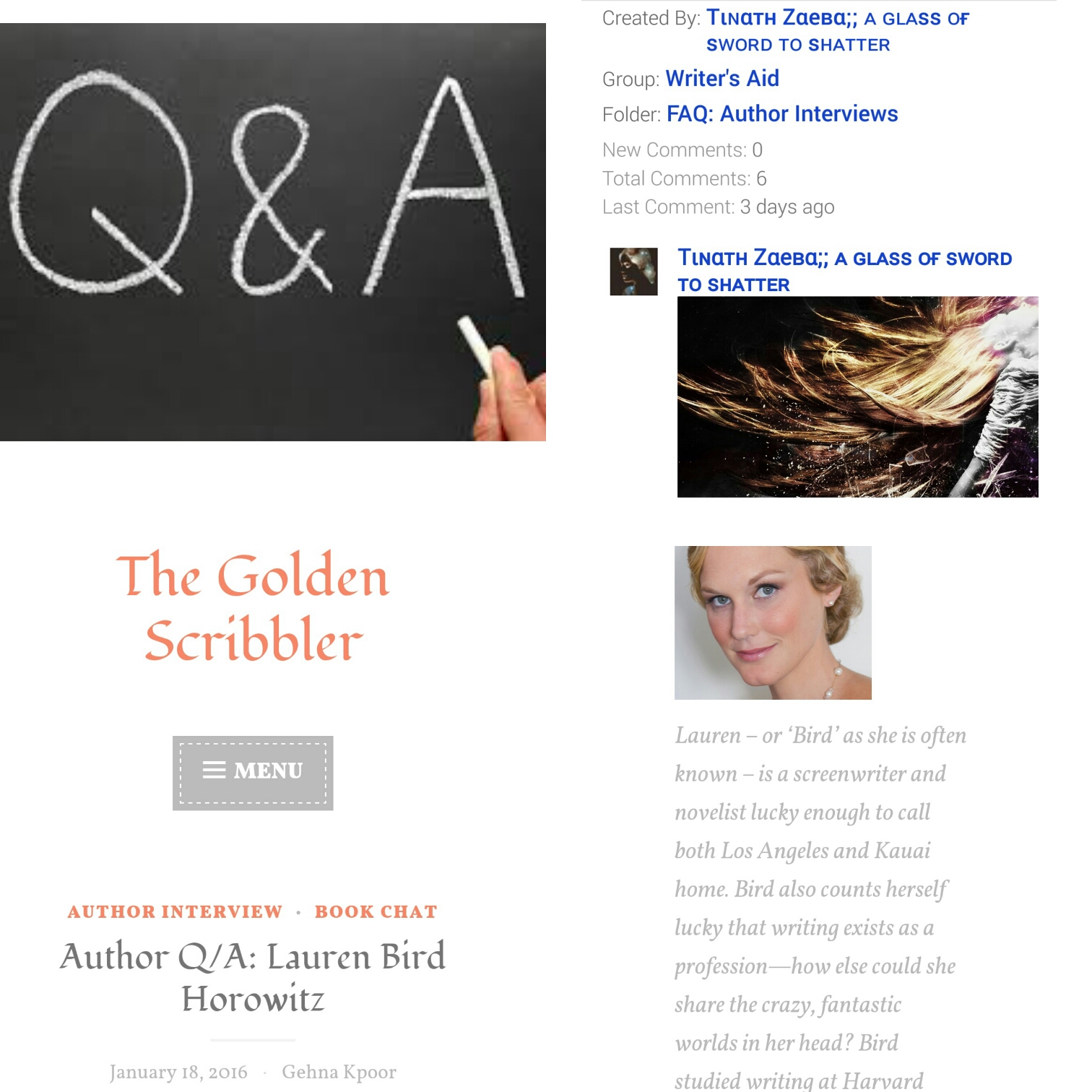 ModAnonymous Member asked:
1) What was the best thing about writing this book?
It's hard to pick just one thing! I suppose my favorite part has been seeing how positively readers are reacting to the poetry in the novel. I had to fight to keep it in—there was a lot of concern about whether or not YA audiences would embrace poetry—but I really felt strongly that it was essential to revealing Noa's character. As someone who was a young, secret poet myself, the reception has been like a hug into the past, which is quite an amazing feeling.
2) How did you feel when it got published and received positive reviews?
Everyone loves a good review! This business is very hard because there is so much rejection—you hear 'no' and 'not for us' a million times for every person who finally says 'yes,' so it's been a relief for me to feel, finally, that my perseverance hasn't all been just an act of stubborn insanity. Shattered Blue has the common history of many debut novels of having been rejected by many agents before landing at the wonderful, wonderful Skyscape publishing house, so for a while there I was fighting for it all on my own, trying not to wonder "Am I deluding myself completely here? Should I just give up?". And then to have it receive such love from readers all around the world! It's like some amazing dream I never want to end!
3) Do you think that age matters when it comes to talented writing?
Absolutely not. I was writing stories before I could even write—I would tell them to my mom and make her write them down for me. Imagination does not have an age minimum and in fact, can often become less expansive the older you grow. True, your craft will change and refine itself as life happens to you, as you read more, as your experiences open you to new sensations and feelings, but that just means you change shape as a writer, not that you suddenly become a more worthy one. At every age you have a unique perspective to tell stories, so write as much as you can all the time. Your pieces will be like time capsules and character snapshots you can access again and mine later.
4) What's your ideal book?
One that makes me feel like it is somehow my own true experience even as it is the author's as well!
5) What is the worst thing about writing?
I would say the most difficult thing is the business side of writing. Having to put up your armor and deal with rejection, or bad reviews, or worry about things like sales numbers, agents, distribution statistics, etc. The wonderful part of writing is the inside part, the vulnerable part, the part that exposes you— but as a result many writers (definitely ME) have a very very sensitive core that can be eviscerated in the outside business world they're not vigilant.
Link to Goodreads group post: https://www.goodreads.com/topic/show/17980735-author-q-a-lauren-bird-horowitz