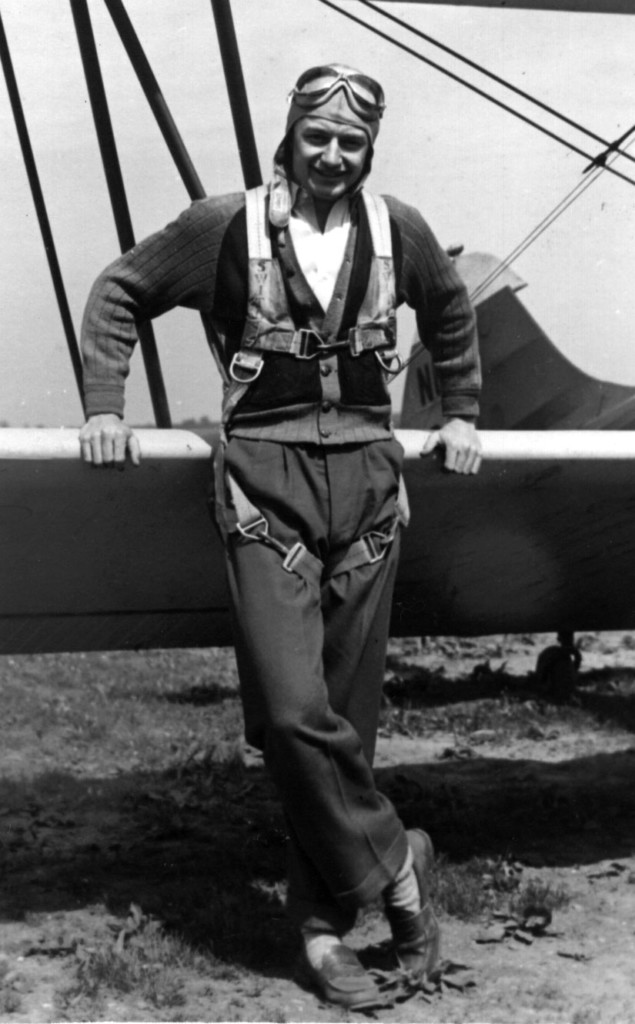 In honor of Veterans' Day, I wanted to do a little post about my late grandfather, Leonard Wisnyi. Although he died young before I had a chance to meet him, he was a remarkable man, and a dedicated veteran of the US Navy who served in both World War II and in the Korean War. In World War II, he flew bombers, and in the Korean War, he was stationed on the USS Antietam aircraft carrier and flew Panther Jets.
Leonard was truly exceptional—he was the very first graduate of the special accelerated flight training school before WWII, the first ever in a new class of "90-Day Wonders" who had to get certified in just a mind-boggling three months. He was also an extremely learned scientist (holla! That's where my nerd comes from!) who invented high fission fuel for rockets and held several patents! Talk about a well-rounded guy.
On this Veterans' Day, I just want to throw a spotlight on my Grandpa Leonard and all the wonderful things he accomplished—especially my mama! Thanks for that J —and say I really wish I could have met him. I'm so happy we have this day to remember men like him, and keep their contributions close in our hearts.
Who are the Vets you want to honor today?