RENEGADE Release Day!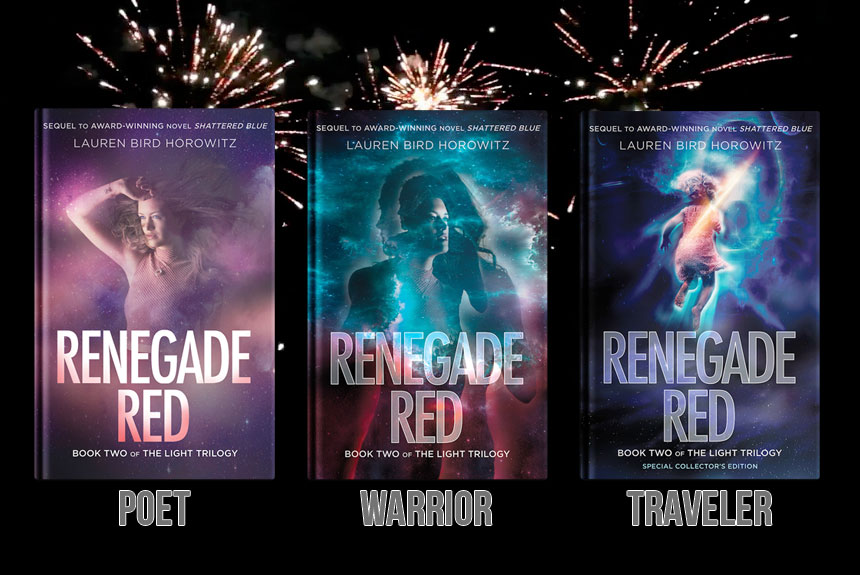 I can't believe it's FINALLY here—the book birthday of RENEGADE RED! RR has been such a whirlwind of a project for me. Just like Noa, I've had to make the Renegade voyage (as shown on our three limited-edition covers) and go from Poet to Warrior, in order to Travel new worlds. The RENEGADE fight has birthed in me a true girl-beast—and I wouldn't have it any other way.
I want to thank Tricia Ballard, my fellow girl-beast and right-hand woman, as well as Zoe Cope, the genius behind our covers and Renegade Jewelry line. And of course, all you wonderful readers who have so supported me, encouraged me, and interrogated me about what the heck happened after Sasha went through the Portal.
I hope the answers you find in Renegade Red live up to your hopes—and spawn new mysteries that make you just as passionate! And for all you shippers: beware, new books mean new truths, so don't make up your mind until the last secret is revealed.
Onward, Renegades!
Read all about Renegade Red in USA TODAY, learn about the Evolution of a Girl Beast in GERM Magazine, and check out my release-day blog post.