Here we are at the end of March and another outstanding month of spreading the word about Shattered Blue– you guys ROCK! I love adding all of your amazing photos to the Destination Shattered Blue Map, and I am blown away by the incredible fan art graphics and poems that you have made! The #ShatteredShelfies and selfies have been such fun additions as well. I hope you will continue to send new ones ones in, I really enjoy seeing them and sharing them around!
The #PixiePisces giveaway has come to an end, but don't fear if you're not a winner this time around because the #AuroraApril Giveaway starts RIGHT NOW!! As per usual it will run the entire month, so you have many opportunities to get those entries in! More on that in a few, first lets throw some confetti and congratulate the #PixiePisces giveaway winners!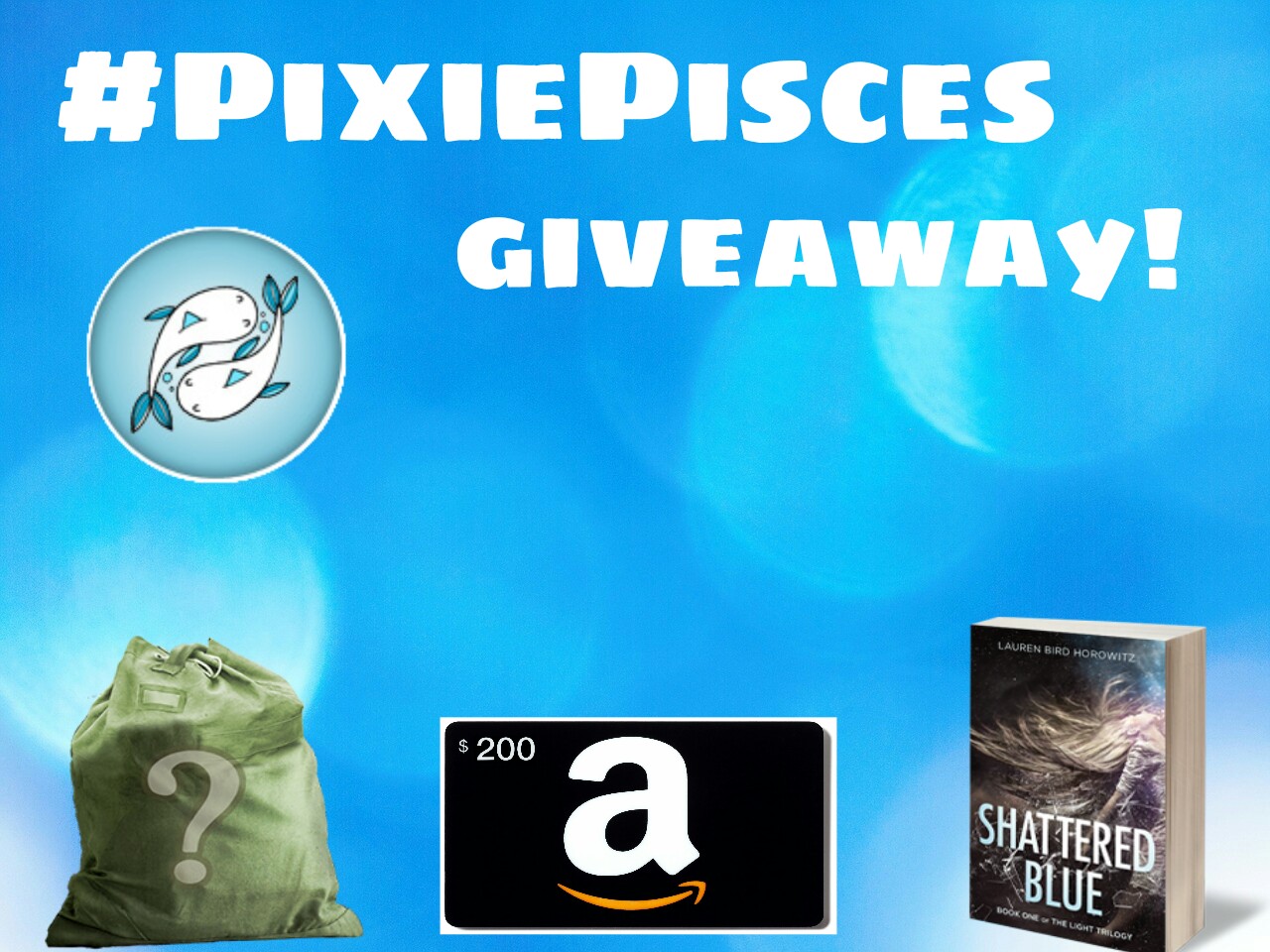 I really appreciated all your hard work this month, so I decided to pick 2 runner up winners! Each of the runners up will receive a signed copy of Shattered Blue and a custom Shattered Blue t-shirt! Please include your shirt size along with your mailing address when you claim your prize.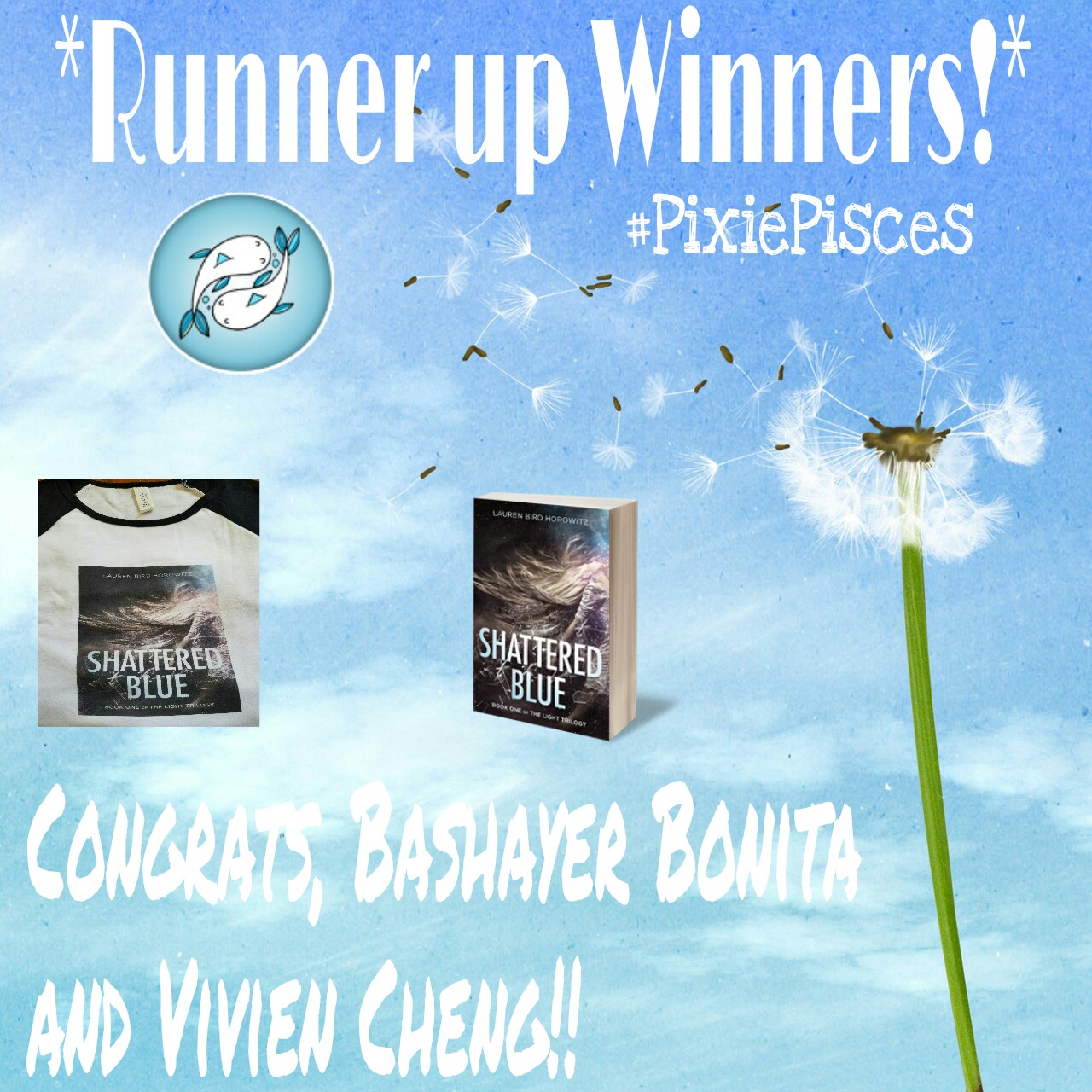 Now for the #PixiePisces GRAND PRIZE WINNER of the $200 Amazon gift card, mystery bag, and signed copy of Shattered Blue…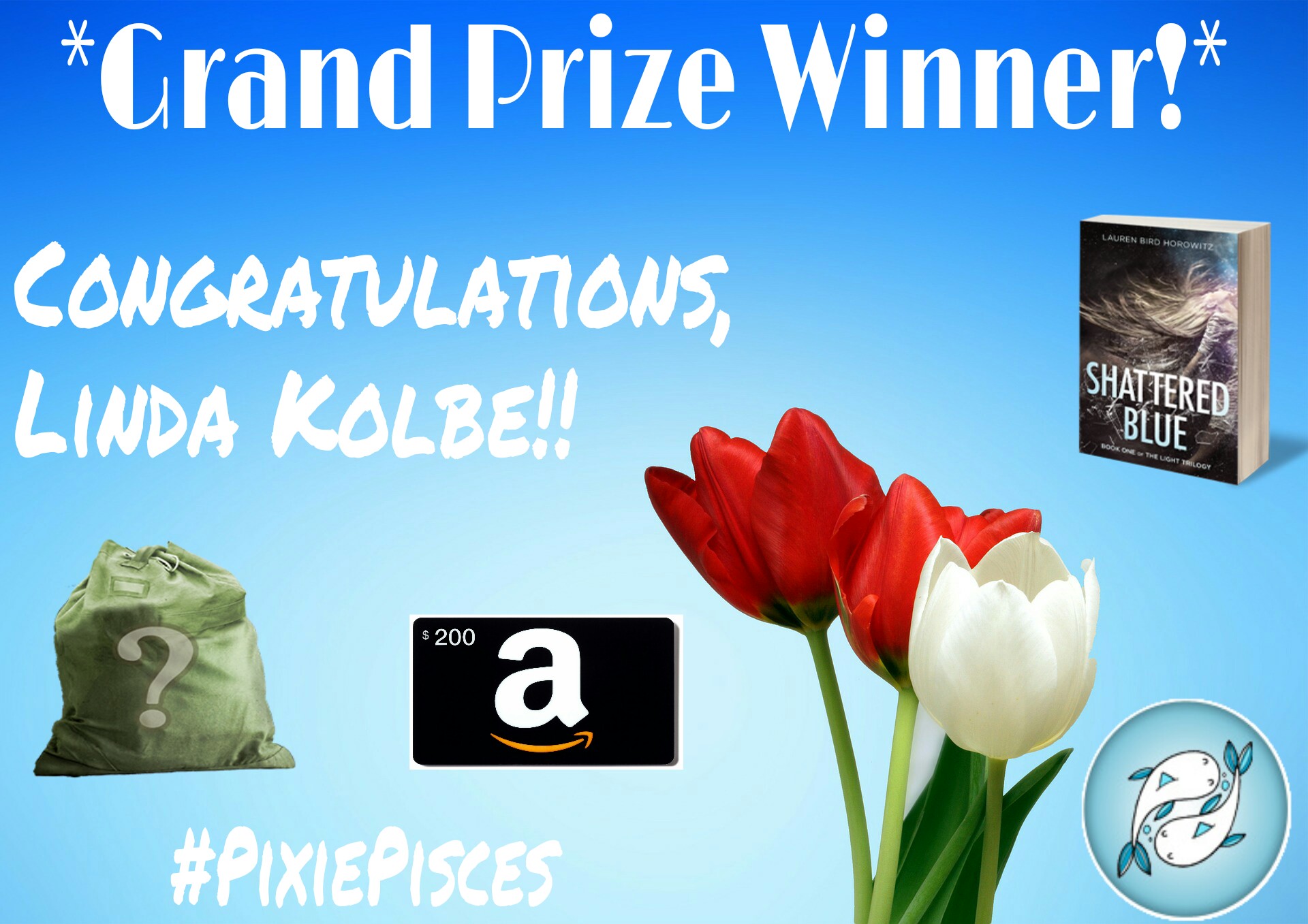 Congratulations to all the winners! Please email me at thelighttrilogy@yahoo.com within 24 hours to claim your prizes! Didn't win this time? Don't worry! The BRAND NEW APRIL #AuroraApril giveaway STARTS NOW! As always, this giveway is international and you can absolutely win again if you have won a separate giveaway in the past ( and considering how amazing you guys have continued to be, I'm sure this one will also have a few BONUS runners up as well…) This is another rafflecopter giveaway with a ton of ways to win, so get those entries in early and often for your chance to win a custom Shattered Blue tote bag FULL OF SWAG, and a signed copy of Shattered Blue!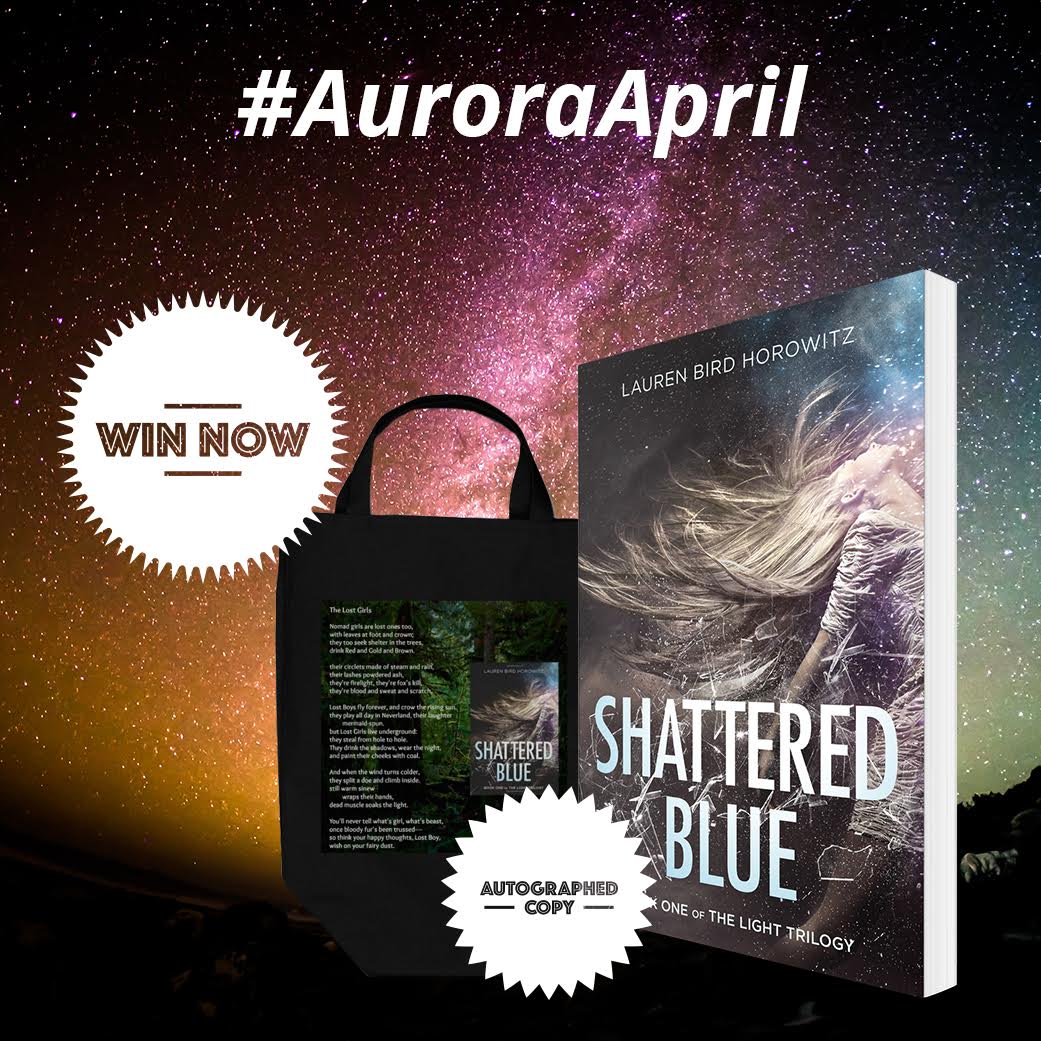 The #AuroraApril giveaway is ready for your entries so start spreading the word now! Best of luck and Fae Fortune to you all!
xoxo,
Bird