Another monthly giveaway has come to an end and as always I am so appreciative of all the ways you all helped spread the word about Shattered Blue! I'm so excited to share more with you in the months to come about book 2! I am working on some really fun and exciting things for you so stay tuned on my social outlets for little SNEAK PEEKS and REVEALS coming up in the near future! I hope you'll continue sending in your Destination Shattered Blue pics! It's a great way to gain entries in the giveaway and I adore seeing all the places Shattered Blue has been! It's also a lot of fun to share them around on social!
I hope that you'll continue to be as enthusiastic with this new giveaway for August! Since Judah was the star of the show in July I thought it was only fair to have Callum take the spotlight in August. The #JudahJuly Giveaway has come to an end, but the BRAND NEW cool #BlueAugust giveaway…STARTS NOW! This new giveaway is going to run throughout all of August, with lots of ways to rack up those entry points! More on that in a few, first lets congratulate the #JudahJuly giveaway winners!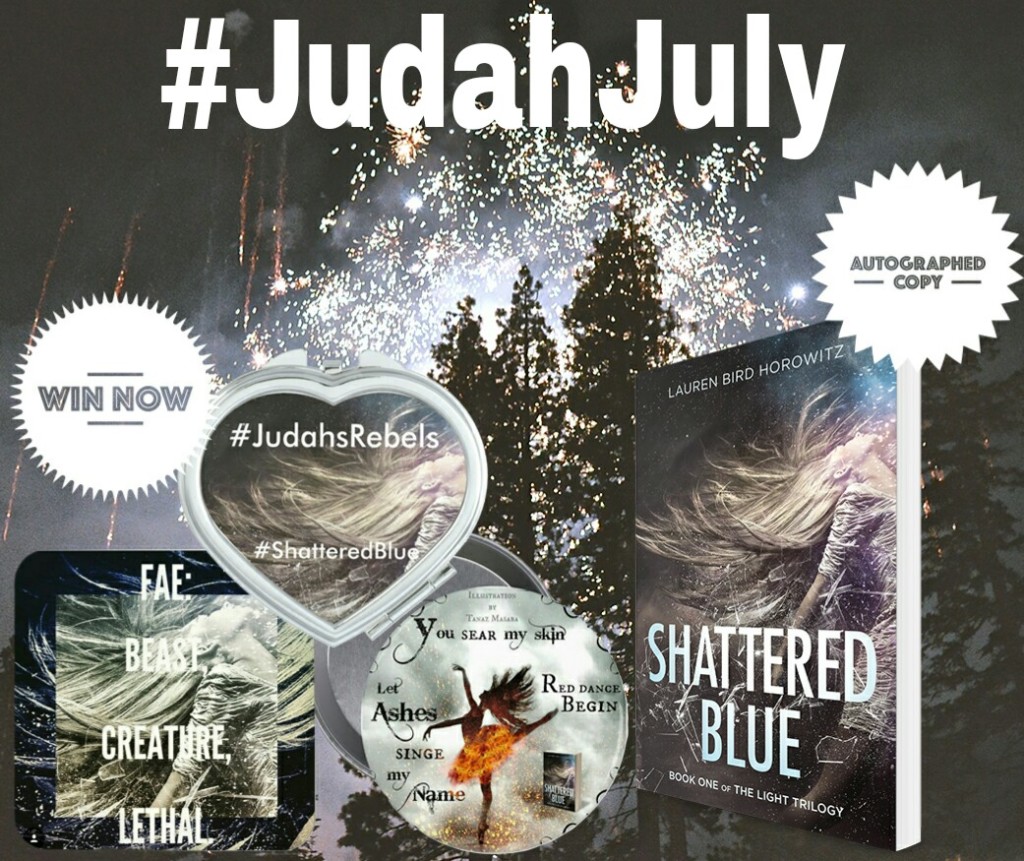 This month there is 1 RUNNER UP WINNER who will receive a pack of Shattered Blue swag!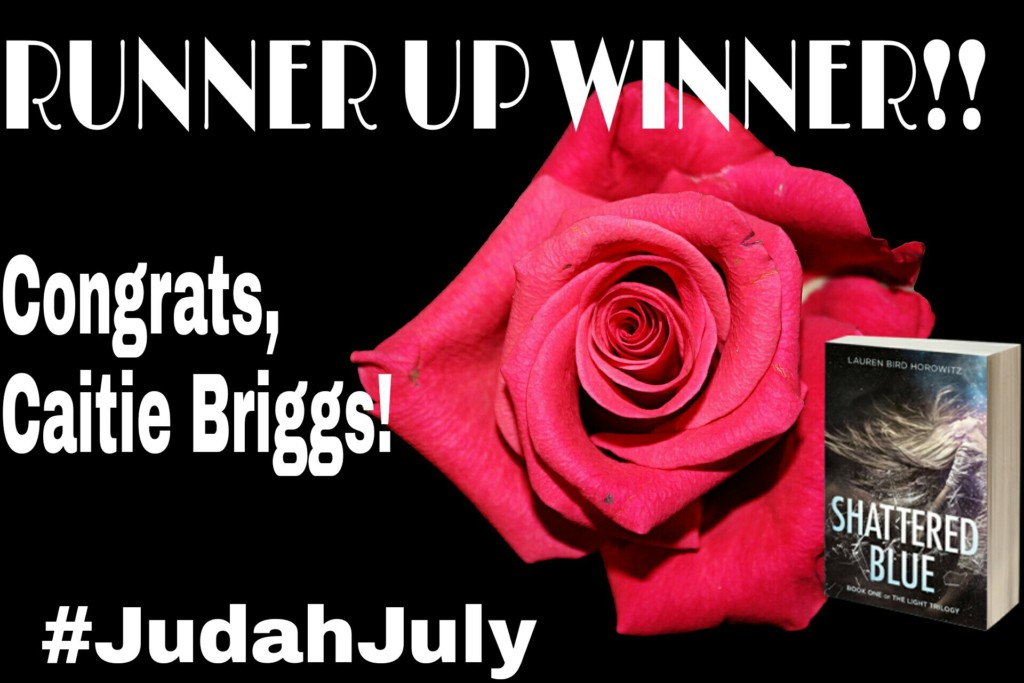 Now it's time for the GRAND PRIZE WINNER of the signed copy of Shattered Blue, a #JudahsRebels team shirt, and a BIG pack of Shattered Blue swag…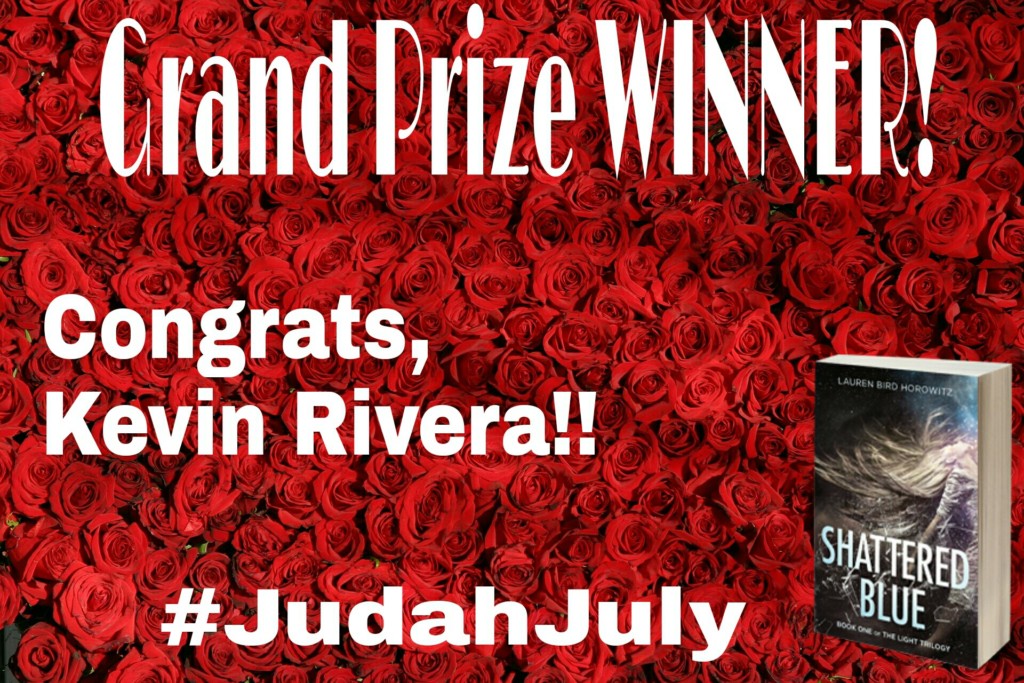 Congratulations to the winners!! Please email me with your mailing address at thelighttrilogy@yahoo.com within 24 hours to claim your prizes. Didn't win this time? Don't worry! The BRAND NEW #BlueAugust giveaway STARTS NOW! As always, this giveway is international and you can absolutely win again if you have won a separate giveaway in the past ( and considering how amazing you guys have continued to be, I'm sure this one will also have a BONUS runner up or two as well…) This is another rafflecopter giveaway with lots of ways to win, so get those entries in early and often for your chance to win the ULTIMATE #CALLUMSPIXIES PRIZE PACK, with a #CallumsPixies custom team shirt, compact heart mirror, buttons, tattoos, stickers, and a SIGNED COPY of Shattered Blue just for you!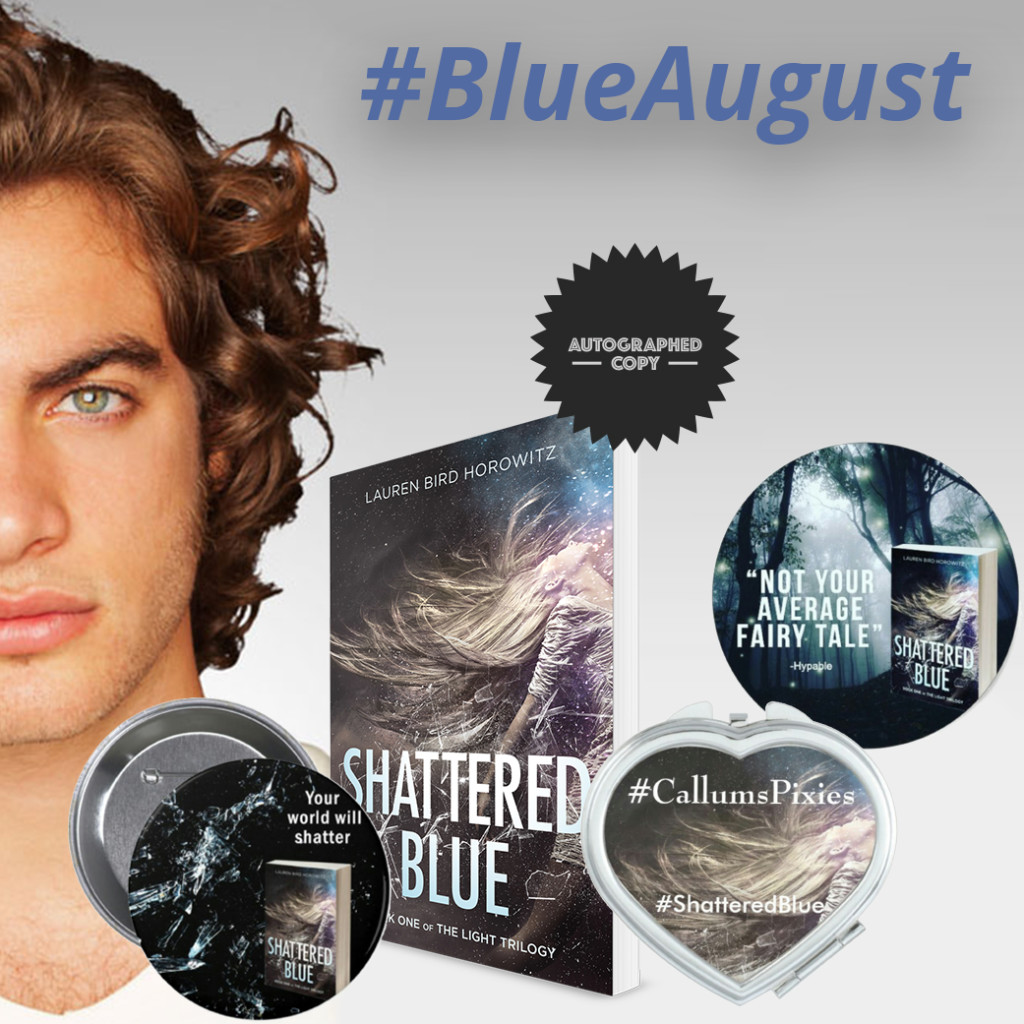 The #BlueAugust giveaway is ready for your entries so start spreading the word now! Best of luck and Fae Fortune to you all!
xoxo,
Bird