I can't believe October is over already! Of course this means another monthly giveaway has come to an end and as always I am so appreciative of all the ways you all helped spread the word about Shattered Blue! In case you missed it, I posted the other week with a sneak peek at the new Renegade Red Zoe Cope Jewelry line and it is FABULOUS!  Zoe and I are both thrilled to show you more as we get closer to the release in March! Be sure to stay tuned on my social outlets, as well as the brand new LIGHT LETTER, for more Renegade Red SNEAK PEEKS coming up in the future! I hope you'll continue sending in your Destination Shattered Blue pics! It's a great way to gain entries in the giveaway and I adore seeing all the places Shattered Blue has been. It's also a lot of fun to share them around on social. Also, be on the look out for more #FlashFae giveaways coming up through the holiday season for even more chances to win some EPIC prizes!
I have to say, I just loved this month's MYSTERY 'Trick or Treat' #HiloHalloween giveaway! I think the mystery prizes are the most fun. This giveaway has come to an end, but get ready for the BRAND NEW delicious #Fae-giving giveaway…because it STARTS NOW! This new giveaway is going to run throughout all of November, with lots of ways to rack up those entry points. More on that in a few, first let's congratulate the 2 GRAND PRIZE WINNERS of the #HiloHalloween giveaway!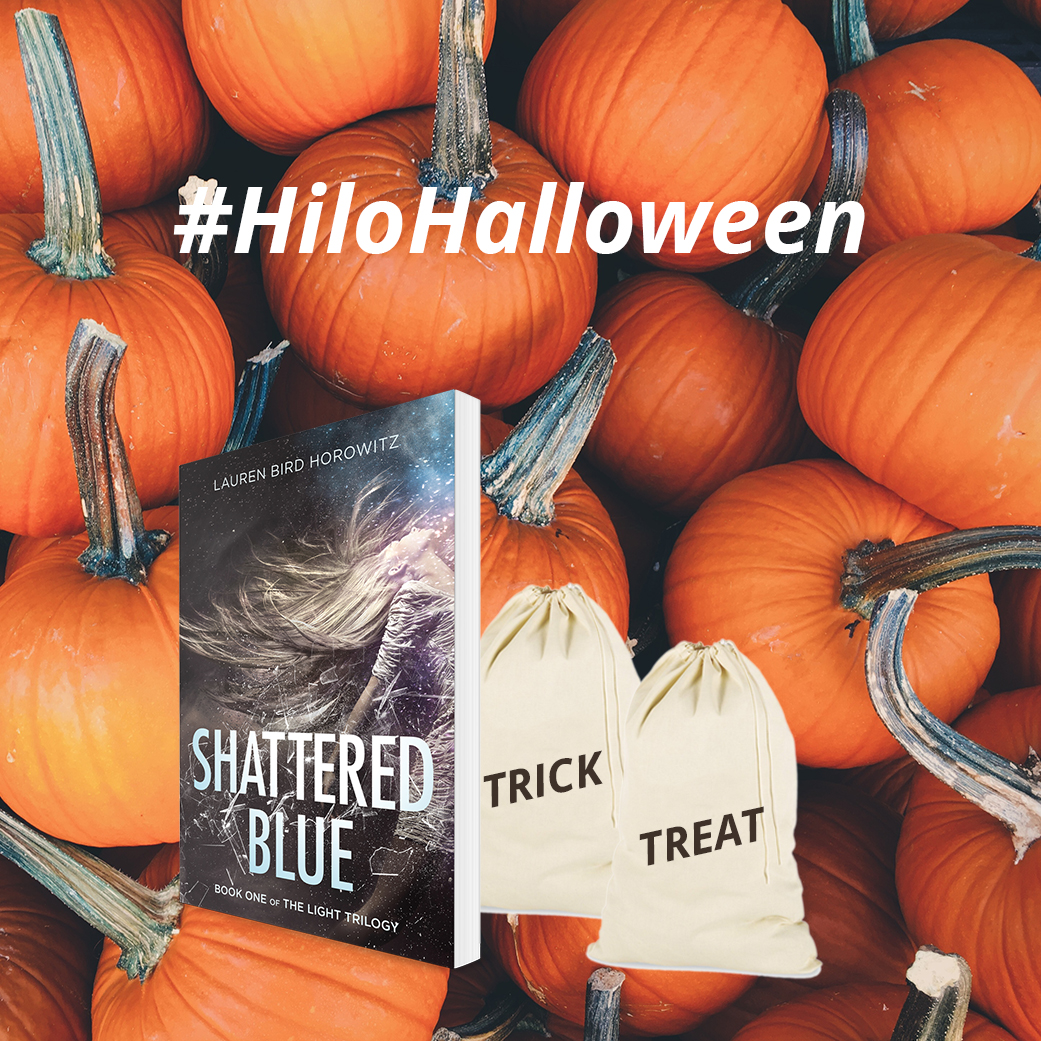 Congrats to the 1st GRAND PRIZE WINNER of the TRICK box…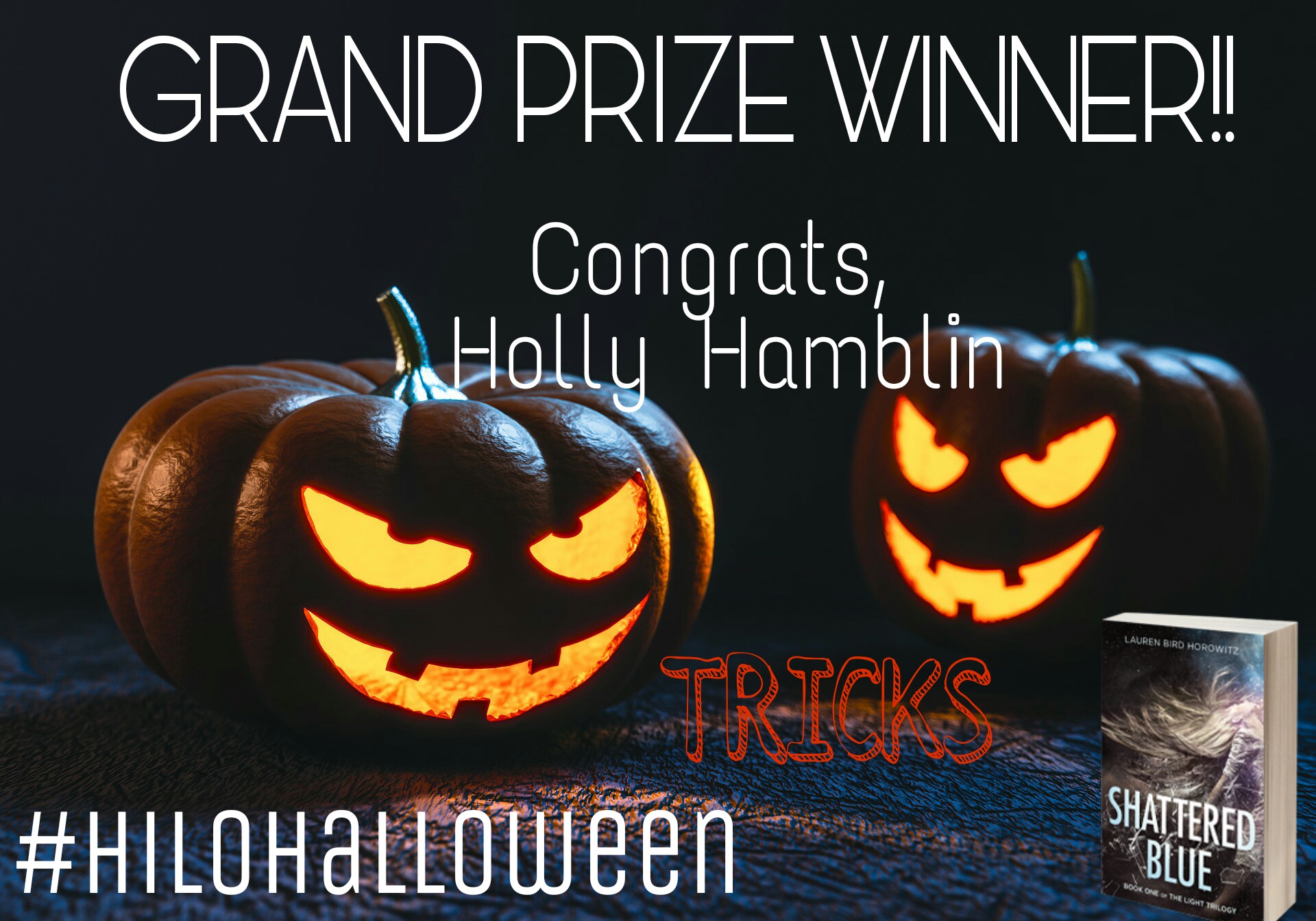 And congrats to the 2nd GRAND PRIZE WINNER of the TREAT box…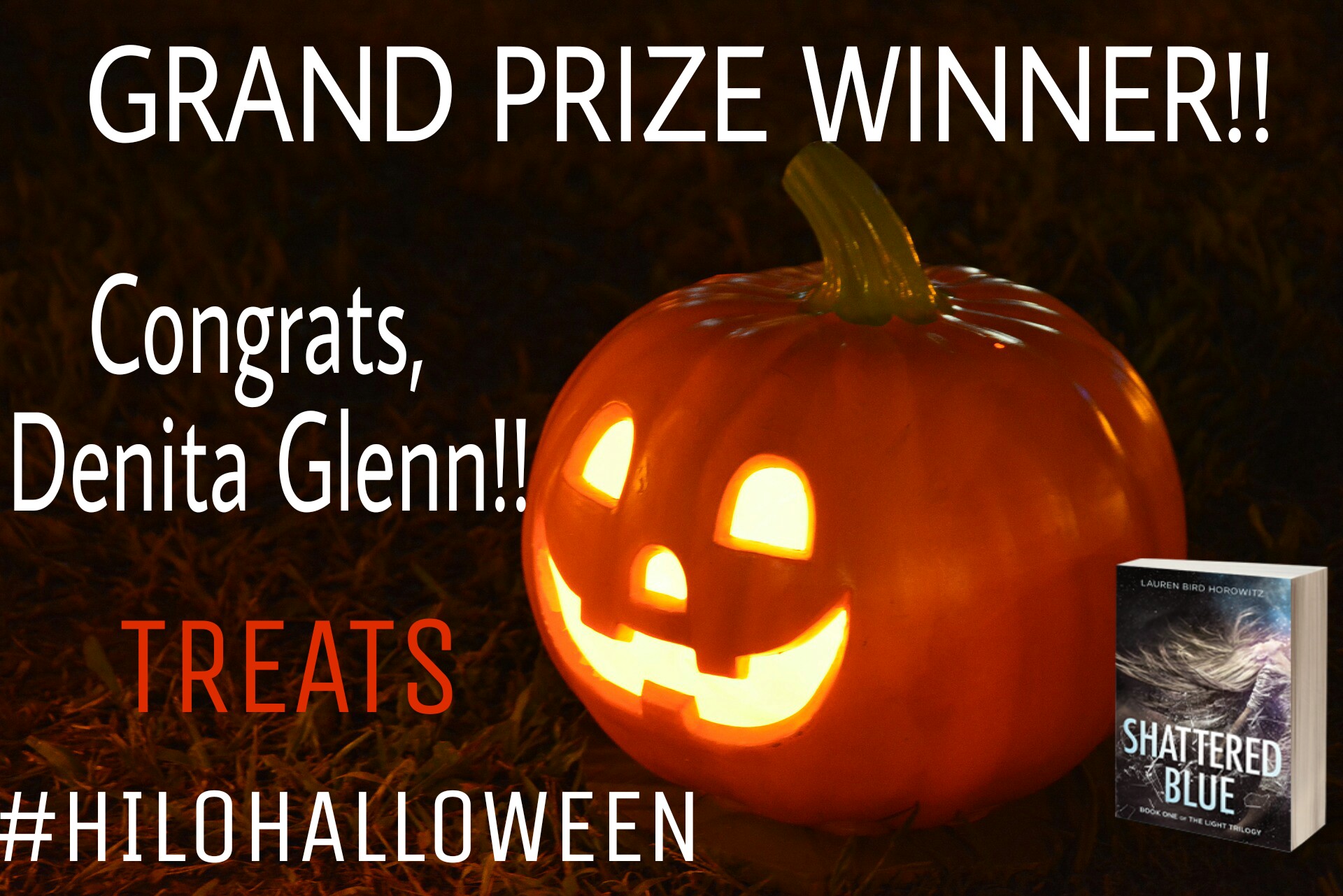 Congratulations to the winners!! Please email me with your mailing address at thelighttrilogy@yahoo.com within 24 hours to claim your prizes. Didn't win this time? Don't worry! The BRAND NEW delicious #Fae-giving giveaway STARTS NOW! One lucky winner will get a copy of Shattered Blue as well as a custom Shattered Blue tote bag FULL of swag! As always, this giveway is international and you can absolutely win again if you have won a separate giveaway in the past. This is another rafflecopter giveaway with lots of ways to win, so get those entries in early and often!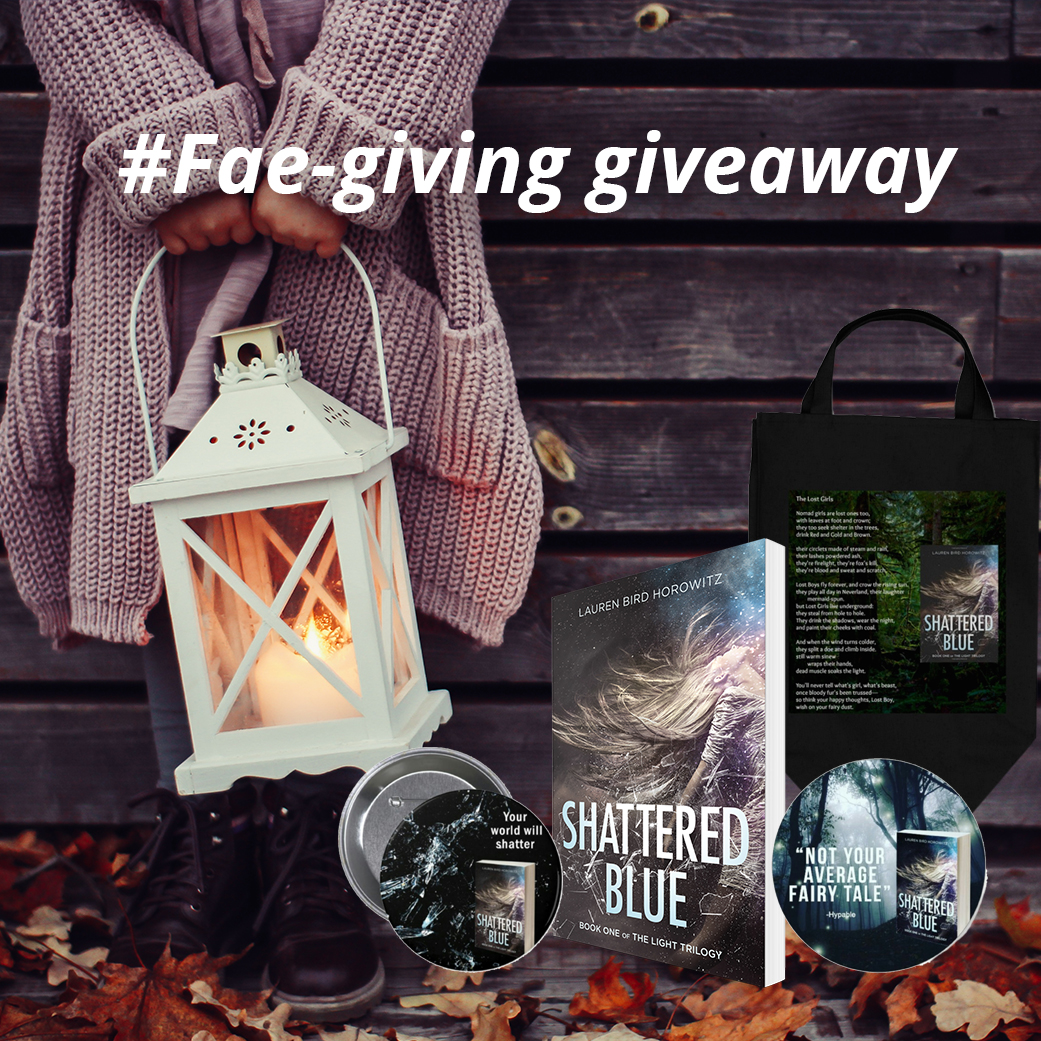 The lovely #Fae-giving giveaway is ready for your entries so start spreading the word now! Best of luck and Fae Fortune to you all!
xoxo,
Bird