Yet another amazing month of spreading the word about Shattered Blue– you guys are AWESOME! I loved seeing all of your #ShatteredShelfies and selfies, your far flung Destination shots, and all your gorgeous fan art and poetry. Please keep sending in the #DestinationSB photos– very soon I'll be unveiling our interactive #FaeNation map and I want YOU to be a part of it!
And of course, as one giveaway ends, another begins. RIGHT NOW is the kick off of the March #PixiePisces giveaway, which runs the entire month! More on that one in a few, first let's congratulate the *lovely* winners of the #FebruaryFae giveaway,,,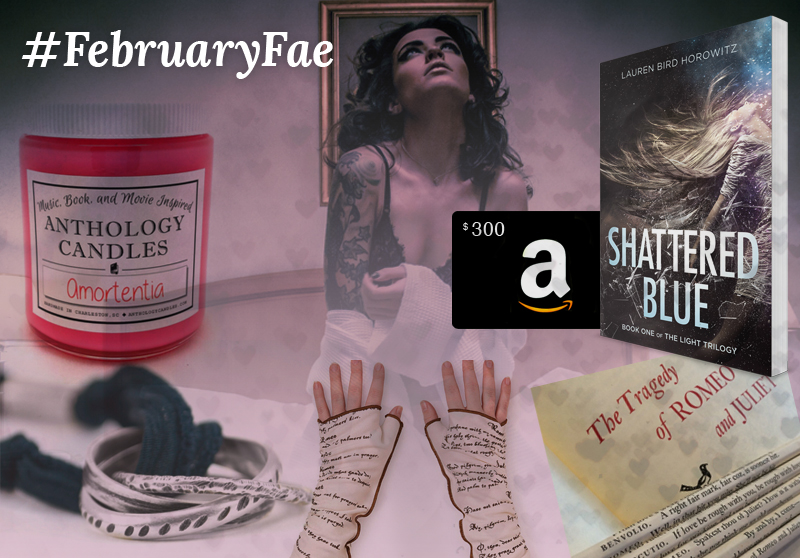 There were so many entries, you all worked incredibly hard, I couldn't help but to pick a few extra winner (you can tell I like to do that, lol). Here are the FOUR BONUS runner-up winners for the #FebruaryFae giveaway each winning a $25 Amazon gift card: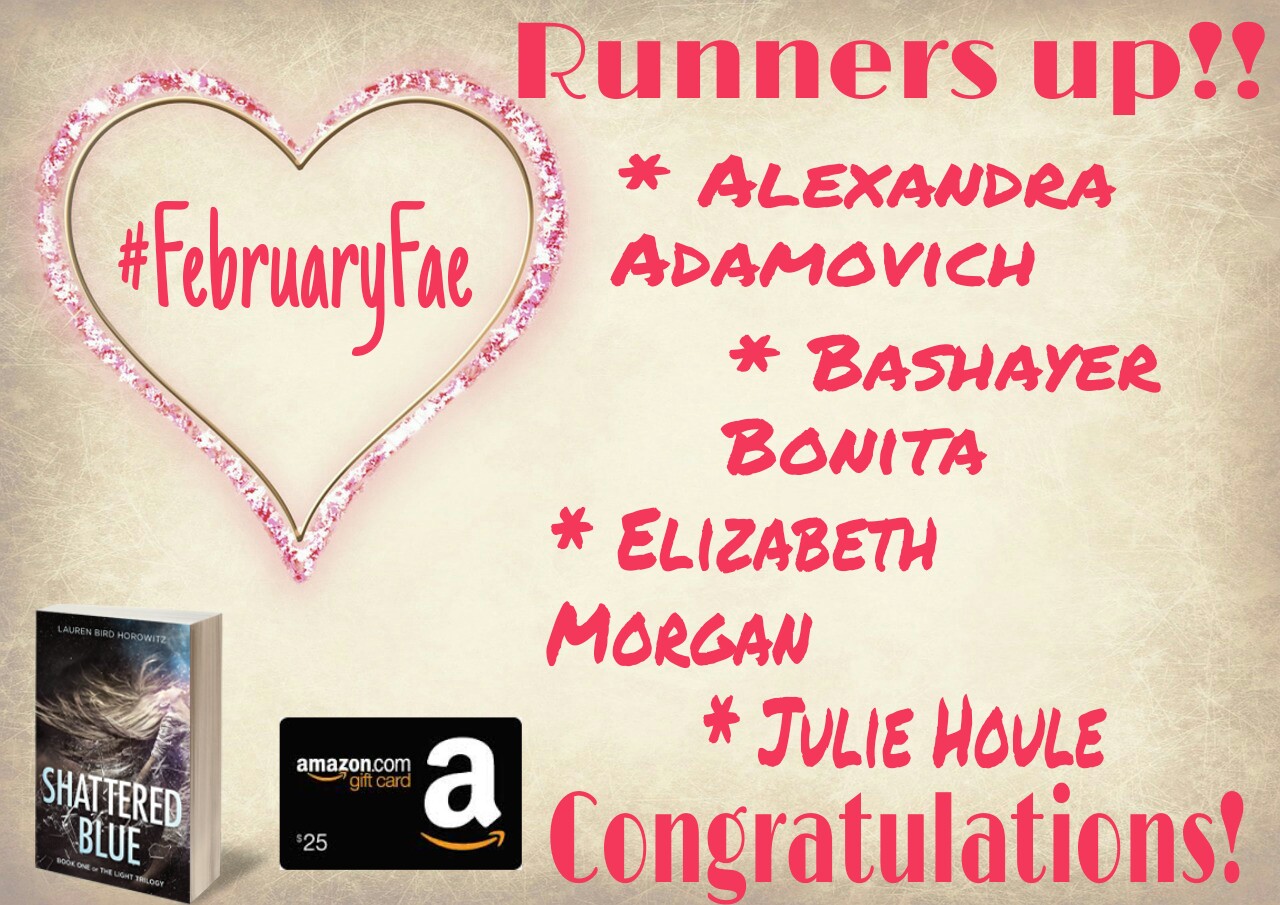 Congratulations! Please email me at thelighttrilogy@yahoo.com within 24 hours to claim your prize!
And now, the #FebruaryFae GRAND PRIZE WINNER of the $300 Amazon gift card, Love Potion Anthology candle, Lovers ring necklace by Zoe Cope, all the Romeo and Juliet swag, and the signed copy of Shattered Blue + the poster and bookmark, is…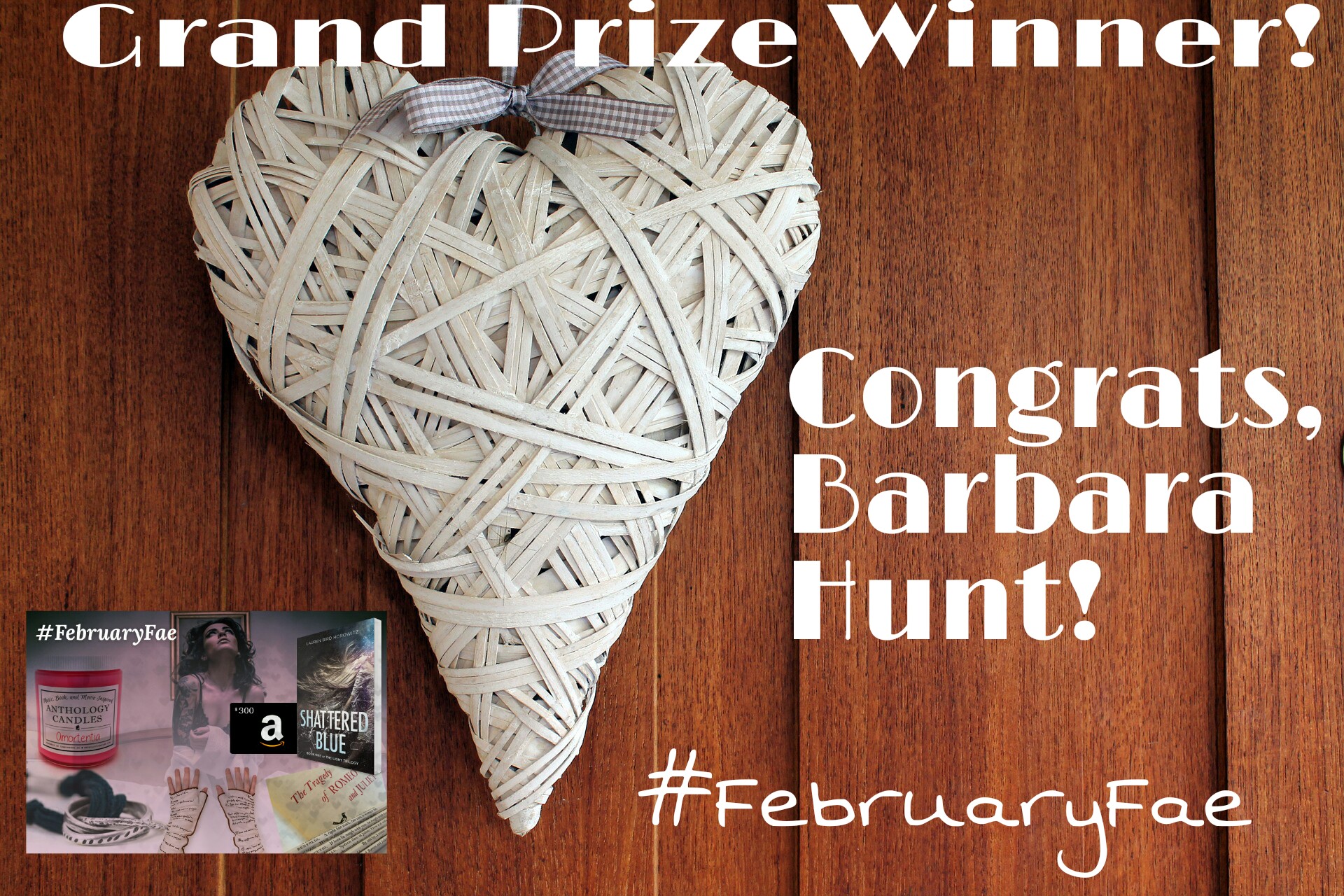 Thanks for your tremendous dedication Barbara and everyone else who participated this month! Didn't win this time? Don't worry! The BRAND NEW MARCH #PixiePisces giveaway STARTS NOW! As always, this giveway is international and you can absolutely win again if you have won a separate giveaway in the past ( and considering how amazing you guys have continued to be, I'm sure this one will also have a few BONUS runners up as well…) This is another rafflecopter giveaway with a ton of ways to win, so get those entries in early and often. As for the prizes, I have some AWESOME stuff lined up for you…but it's so cool, I really want to SURPRISE you, so there will be a whopper of a Shattered Blue MYSTERY SWAG BAG as well as a $200 Amazon gift card and signed copy of Shattered Blue!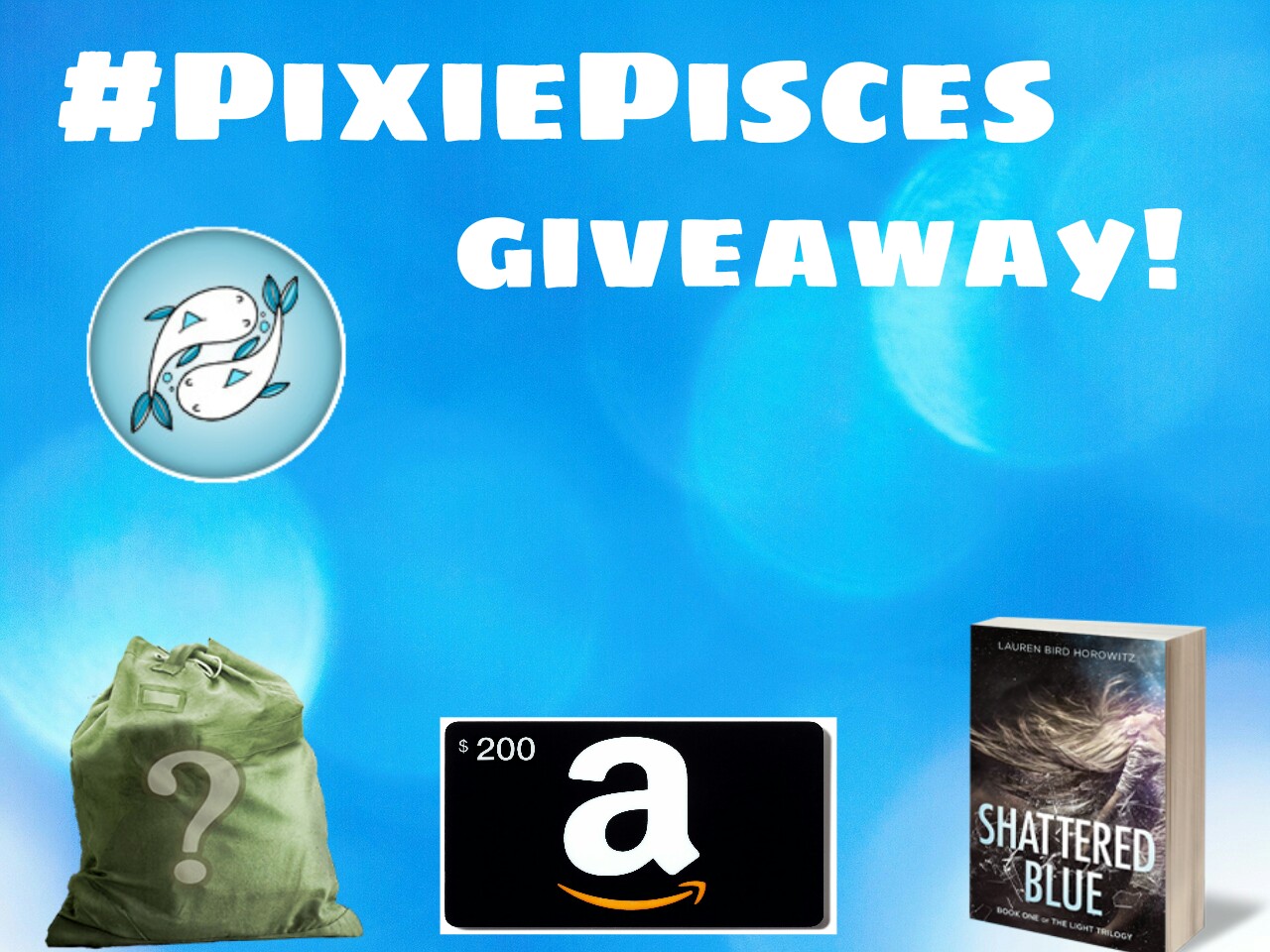 I'm so excited about this one– trust me, the mystery bag is all kinds of cool. This giveaway is ready for your entries so start spreading the word! Best of luck and Fae Fortune to you all!
xoxo,
Bird