Happy New Year everyone, or as we say in Kauai, Hau 'oli Makahiki Hou! I hope 2016 brings more Light & Fae magic to all of your lives!
Let's start the year off with a celebration! You all did such great work entering the #HolidayFae and #SpreadTheWord giveaways, I was truly blown away. I was so thrilled, in fact, that I've decided not to name just one winner, but MUTLIPLE winners for both– a grandprize winners and runners up! AND I will be starting a BRAND NEW #SPREADTHEWORD contest for January, which like this one, will end after a month with a Grandprize $400 winner and many runners up! Winners are always random, and INTERNATIONAL friendly!, so please feel free to enter again even if you have won a previous giveaway. The rules for January's #SpreadTheWord– called #NewBlueYear— are the same as last month's, so get sharing, reposting and retweeting those goodies on Instagram, Twitter, & facebook! And if you entered December's round, you get 10 FREE ENTRIES for January, right off the bat!
Now for some December prizes!
Drumroll for the #HolidayFae Harry Potter Grand Prize Winner… Ms. Ashley Diaz!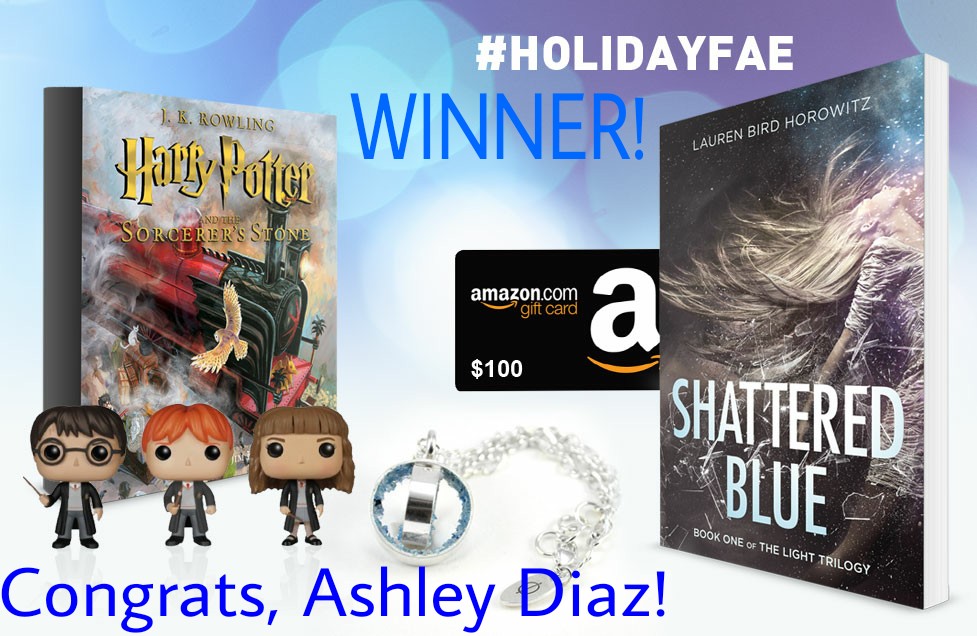 AND the BONUS RUNNERS UP, who will each receive a signed copy of Shattered Blue and some Shattered Blue Swag… Britney Cooper and Astrid Pizarro!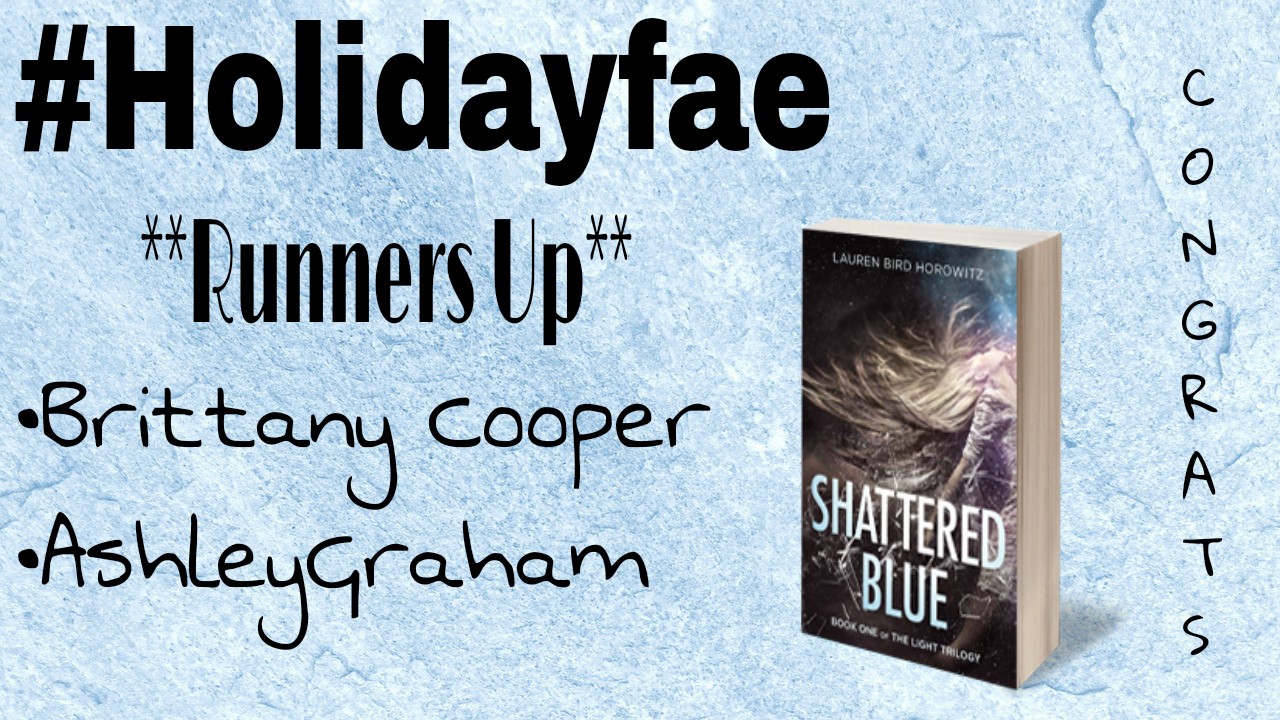 Now for December's #SpreadTheWord contest! First off, my BONUS NINE RUNNERS UP, EACH of whom will receive a $50 gift card to Amazon! (And if you've won anything, remember you can still win again in January!)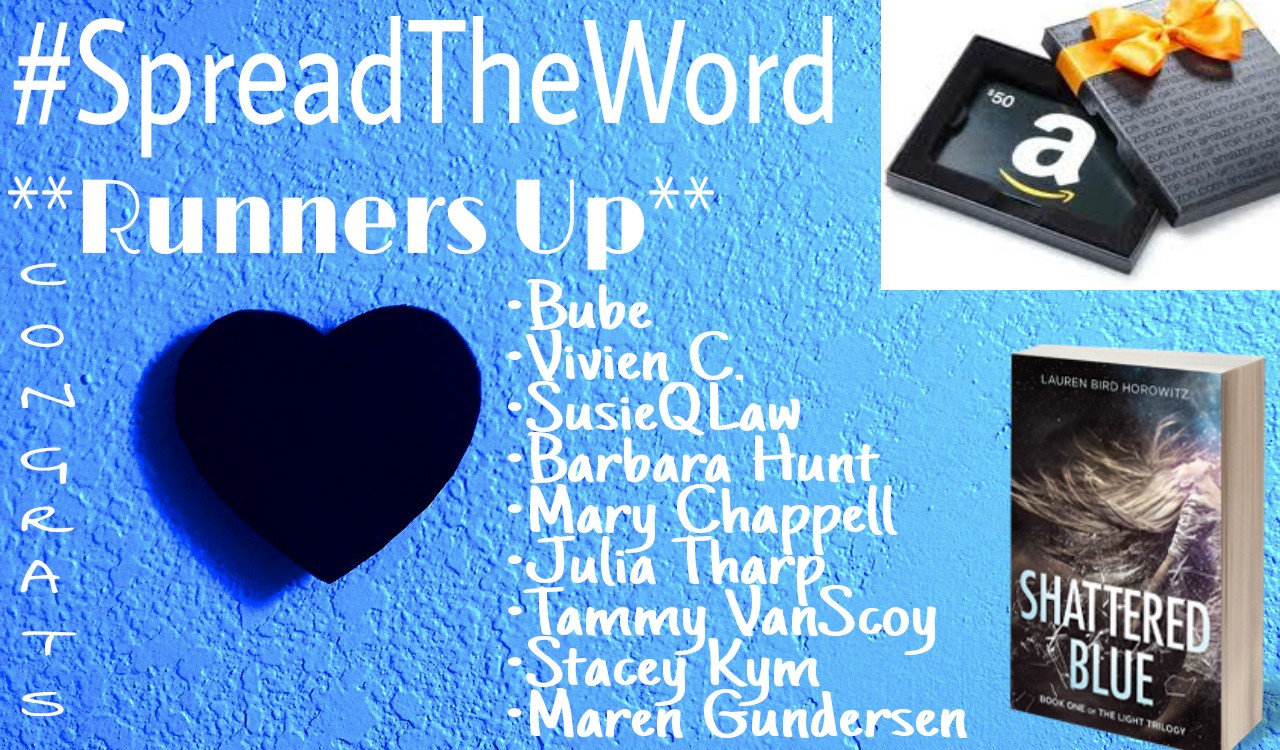 And the December #SpreadTheWord GRAND PRIZE winner of a $400 Amazon gift card, signed copy of Shattered Blue, and Shattered Blue swag (a poster and bookmark) is…DRUM ROLL PLEASE…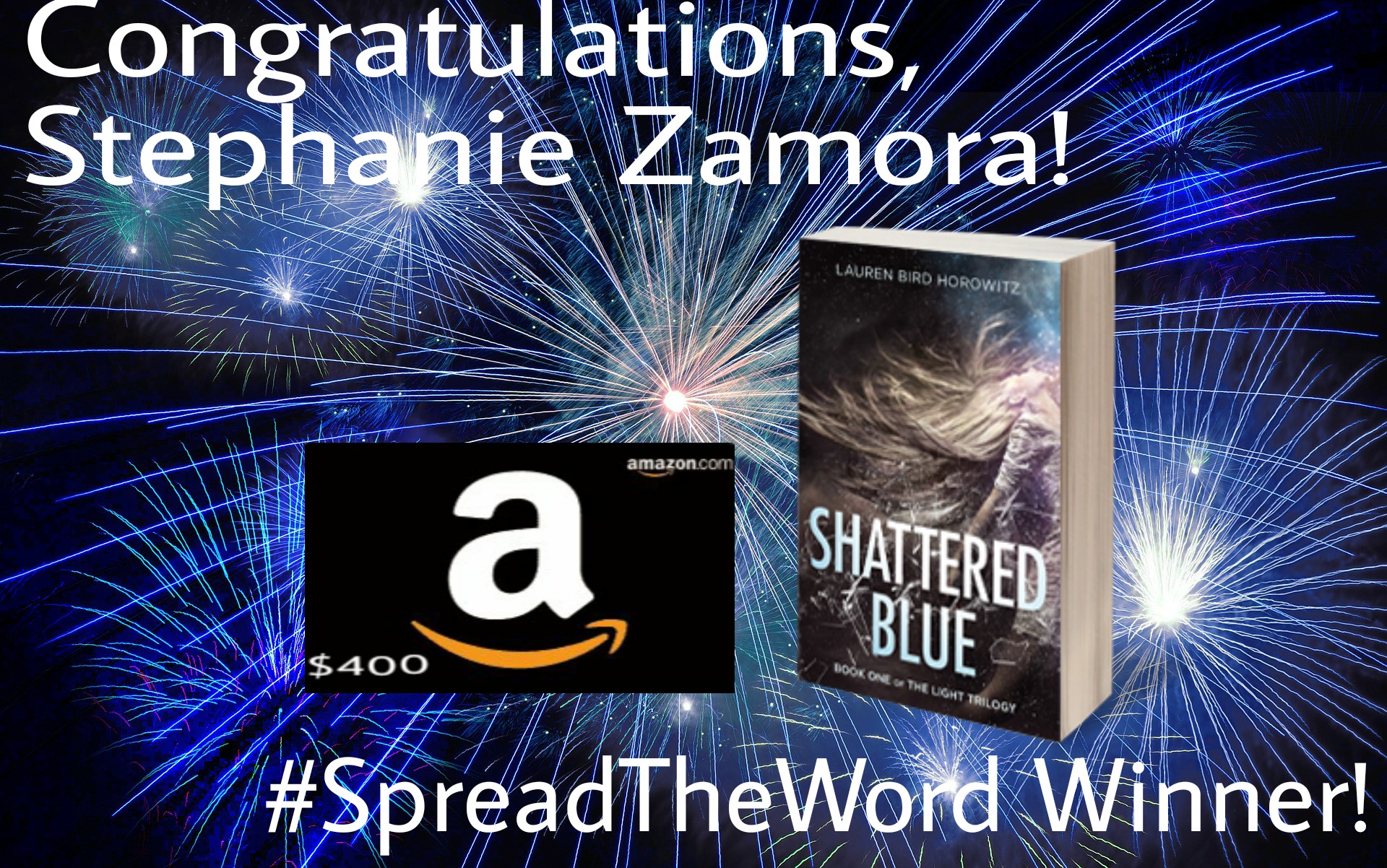 Congratulations to all the winners! Email me at thelighttrilogy@yahoo.com to claim your prizes!
Now for the BRAND NEW ROUND OF #SPREADTHEWORD, my #NEWBLUEYEAR contest! International friendly, and open to all including previous winners. If you entered in December, you have 10 free entries already!  There will be another grand prize winner of $400, a signed book, a Shattered Blue poster & a Shattered Blue bookmark AS WELL AS bonus RUNNERS-UP who will win a $50 gift card each!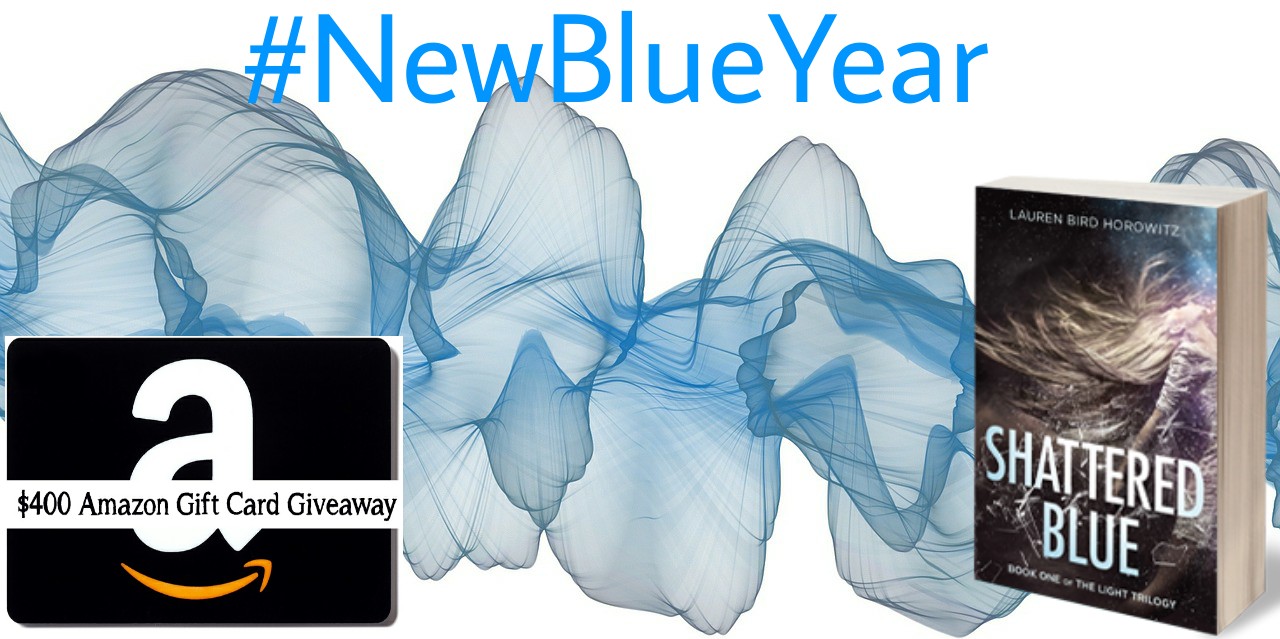 Here's a refresher on ways to enter PLUS SOME NEW WAYS TOO! You get points each time you:
grab one of my goodies and share it to twitter, instagram, or facebook, tagging me (IG: @birdaileen, t: @birdaileen, fb: Lauren Birdaileen Horowitz) and #ShatteredBlue and #amreading
repost/regram/retweet any of the Shattered Blue graphics I post on my own channels
Join Fae Nation by posting a DESTINATION: SHATTERED BLUE photo to any venue (a pic of the book somewhere, tagging the location), tagging me and #ShatteredBlue #FaeNation
follow me on the venue(s) you choose to make your posts (for facebook, 'like' the page Lauren Birdaileen Horowitz)

[worth

TWO entries each

]

Do as many daily posts as you like and earn up to five entries/venue EVERY DAY
Purchase a copy of Shattered Blue to gain 40 extra points (email a proof of purchase, screenshot, or order #) to thelighttrilogy@yahoo.com

This giveaway will run through January and winners will be announced at the beginning of February. Good luck! Fae Fortune to you all!