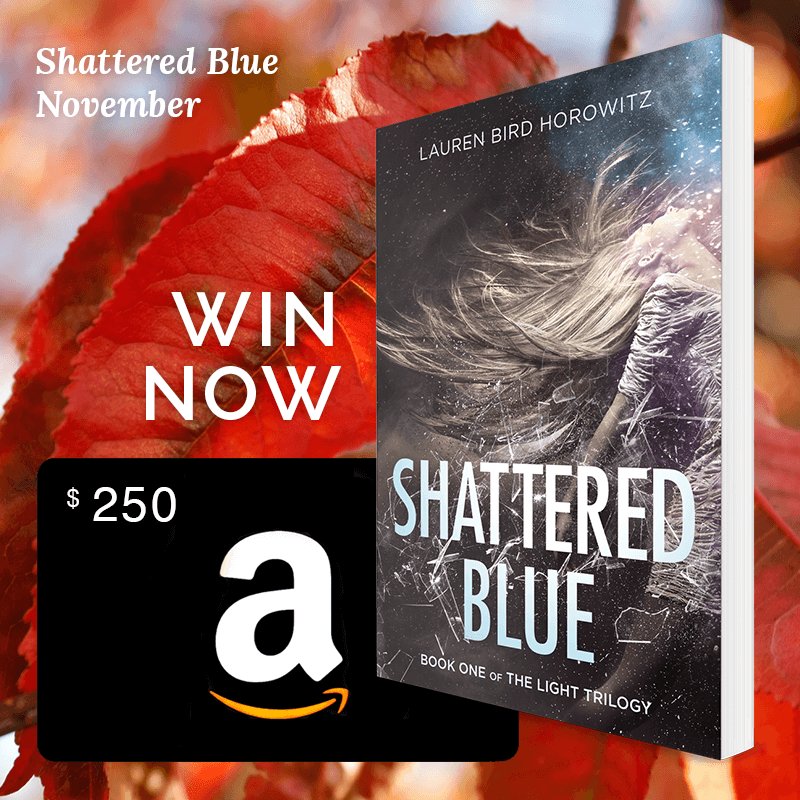 I'm always a little sad when summer ends (though I do adore pumpkins), so this year, in honor of Shattered Blue and The Light Trilogy, I want to add a little magic to November. I've already announced one special #NoaNovember contest, going on right now at the link below, where you can win $250 and a signed book!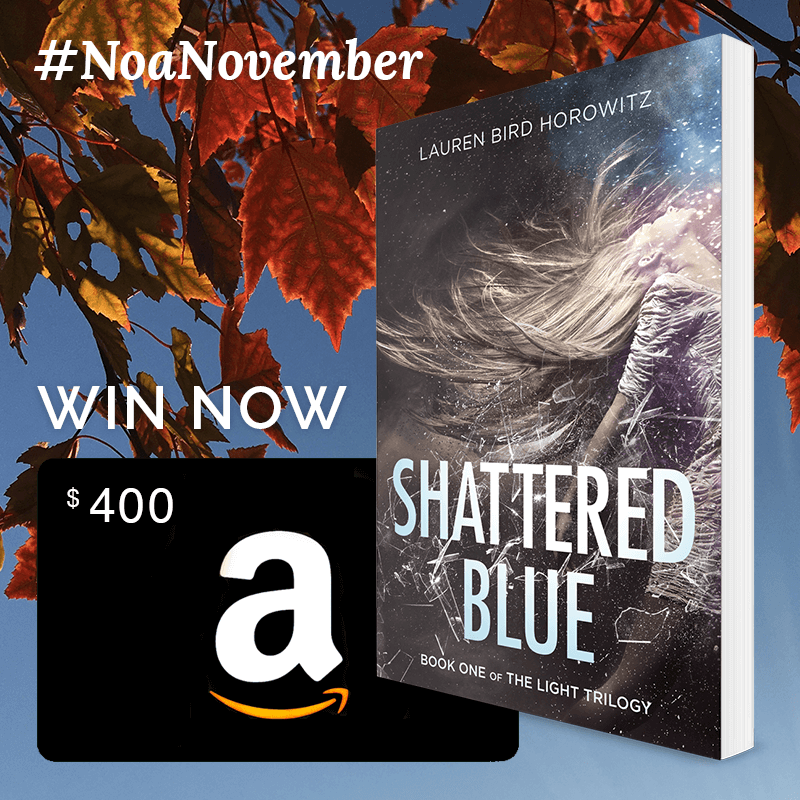 Now I'm excited to announce the second contest, the SPREAD THE WORD contest, which will run until Jan 1! The prize is big– $400, a signed book, a Shattered Blue poster & a Shattered Blue bookmark—and to enter, all you have to do is:
grab one of my goodies and share it to twitter, instagram, or facebook, tagging me (IG: @birdaileen, t: @birdaileen, fb: Lauren Birdaileen Horowitz) and #ShatteredBlue and #amreading OR simply repost/regram/retweet any of the Shattered Blue graphics I post on my own channels
follow me on the venue(s) you choose to make your posts (for facebook, 'like' the page Lauren Birdaileen Horowitz)
enter as many times as you like — up to three entries a day!
I'll announce the winner in the new year—with a great grandprize to start off 2016!!! Thank you all for helping me #SpreadtheWord about Shattered Blue! Happy #NoaNovember to everyone!