April has come to an end and so has another outstanding month of spreading the word about Shattered Blue– you guys are truly AMAZING! I cherish all the gorgeous fan art graphics and photos you have been sending in! Looking at the Destination Shattered Blue map and seeing all the magical places this story has been, and all the wonderful people that have connected with it is so special to me. I hope that you will continue to send in these treasures to me and I promise to keep sharing my love for them everywhere!
The #AuroraApril giveaway has come to an end, but don't fear if you're not a winner this time around because the #SpellboundSpring Giveaway starts RIGHT NOW!! This new giveaway is going to run throughout BOTH May and June, so you have many opportunities to get those entries in! More on that in a few, first lets celebrate the #AuroraApril giveaway winners!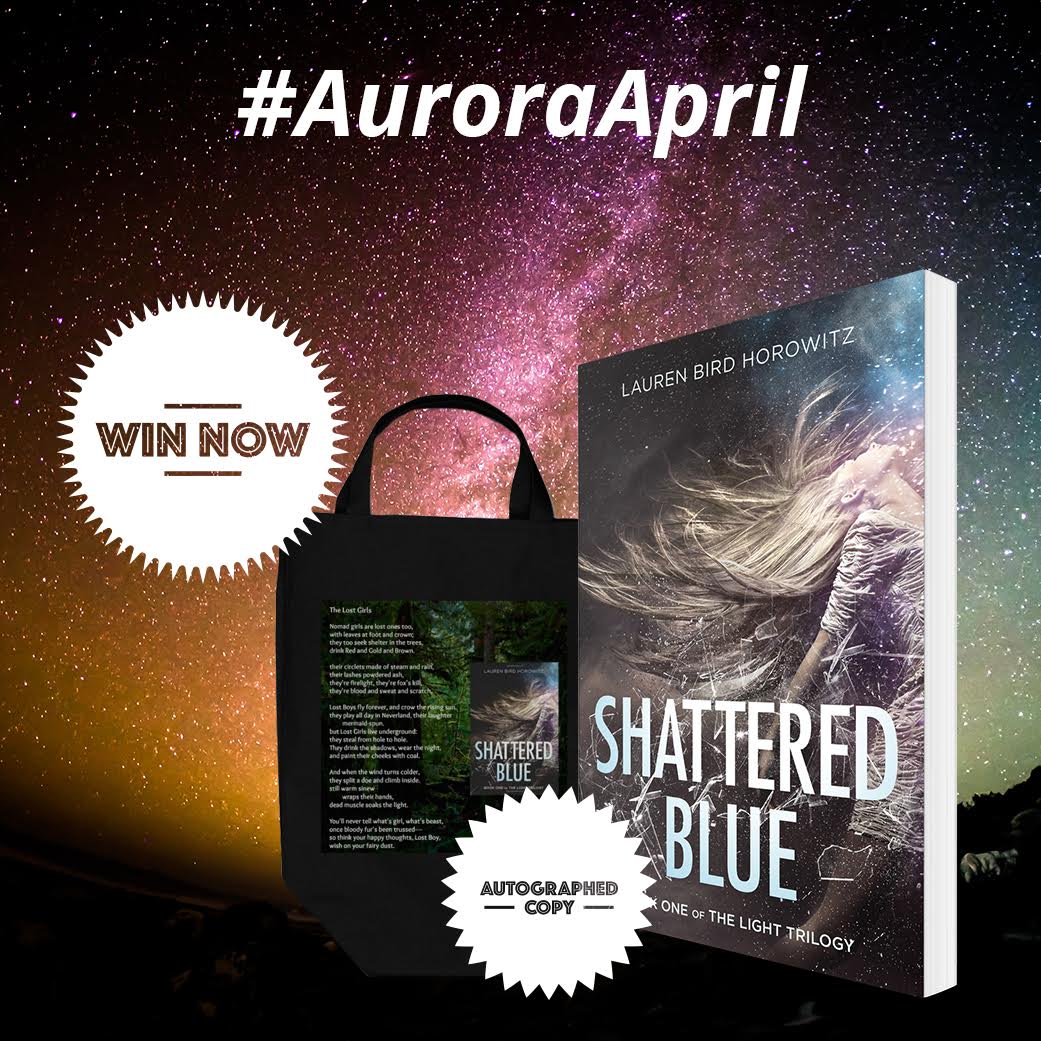 I really appreciated all your hard work this month, so I decided to pick 4 runner up winners! Each of the runners up will receive a custom Shattered Blue t-shirt and a swag pack of Shattered goodies! Please include your shirt size along with your mailing address when you claim your prize.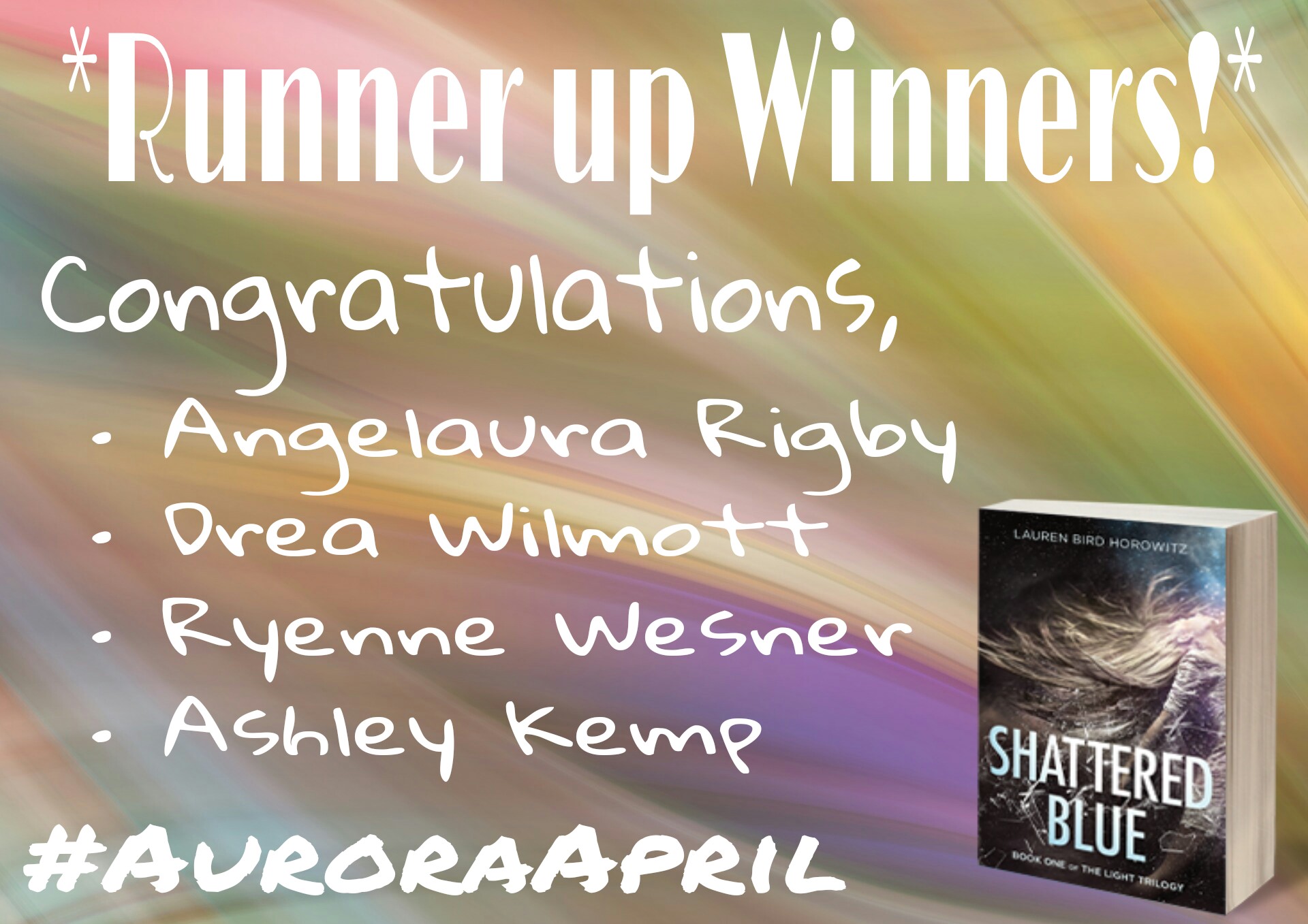 Now it's time for the Grand Prize #AuroraApril WINNER of the a signed copy of Shattered Blue and a custom Shattered Tote FULL of SWAG…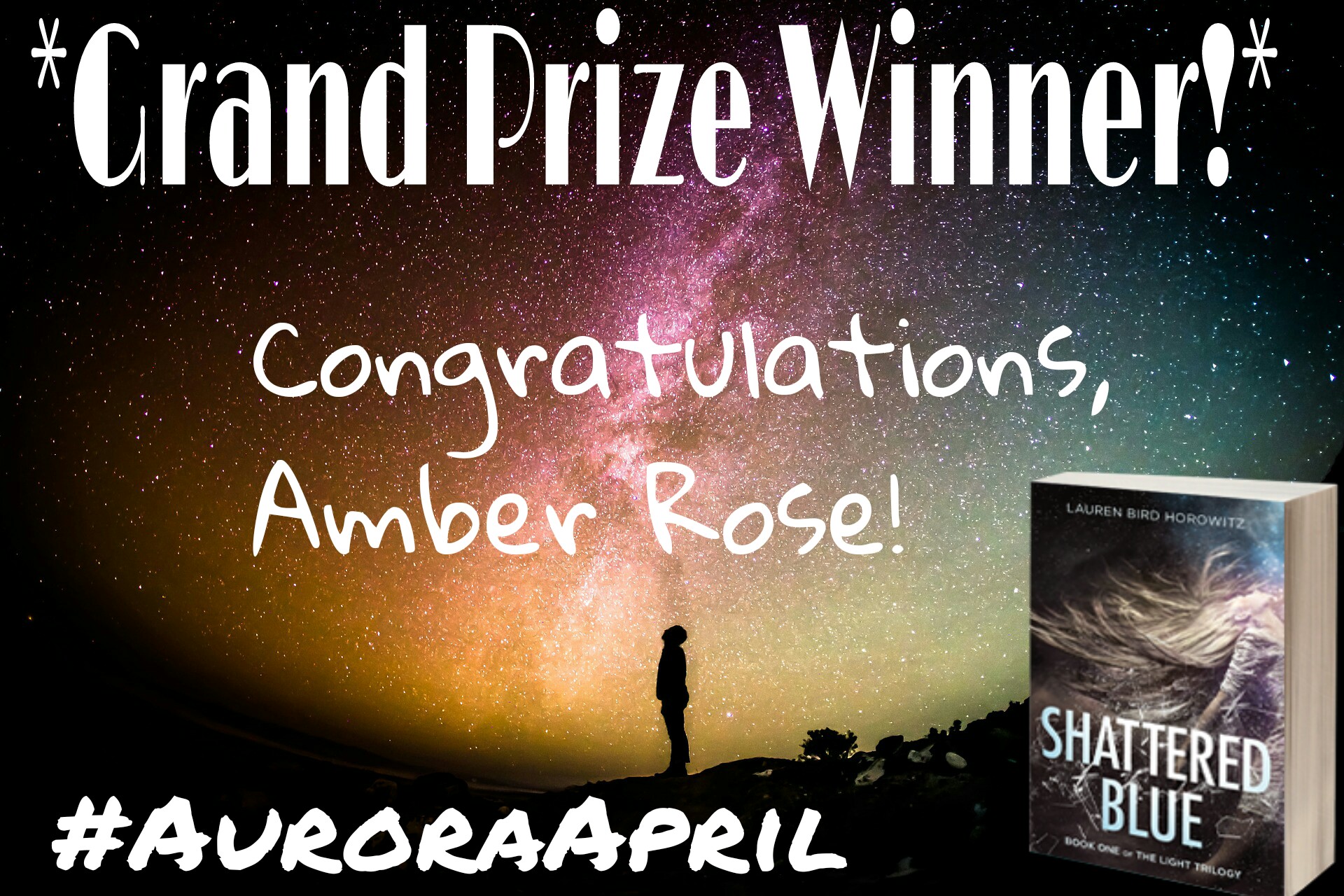 Congratulations to all the winners! Please email me at thelighttrilogy@yahoo.com within 24 hours to claim your prizes! Didn't win this time? Don't worry! The BRAND NEW APRIL #SpellboundSpring giveaway STARTS NOW! As always, this giveway is international and you can absolutely win again if you have won a separate giveaway in the past ( and considering how amazing you guys have continued to be, I'm sure this one will also have a few BONUS runners up as well…) This is another rafflecopter giveaway with even more ways to win, so get those entries in early and often for your chance to win an awesome FANTASY AND SCI-FI BOOKS BOX, a Shattered Blue TOTE BAG, and a surprise pack of SHATTERED SWAG!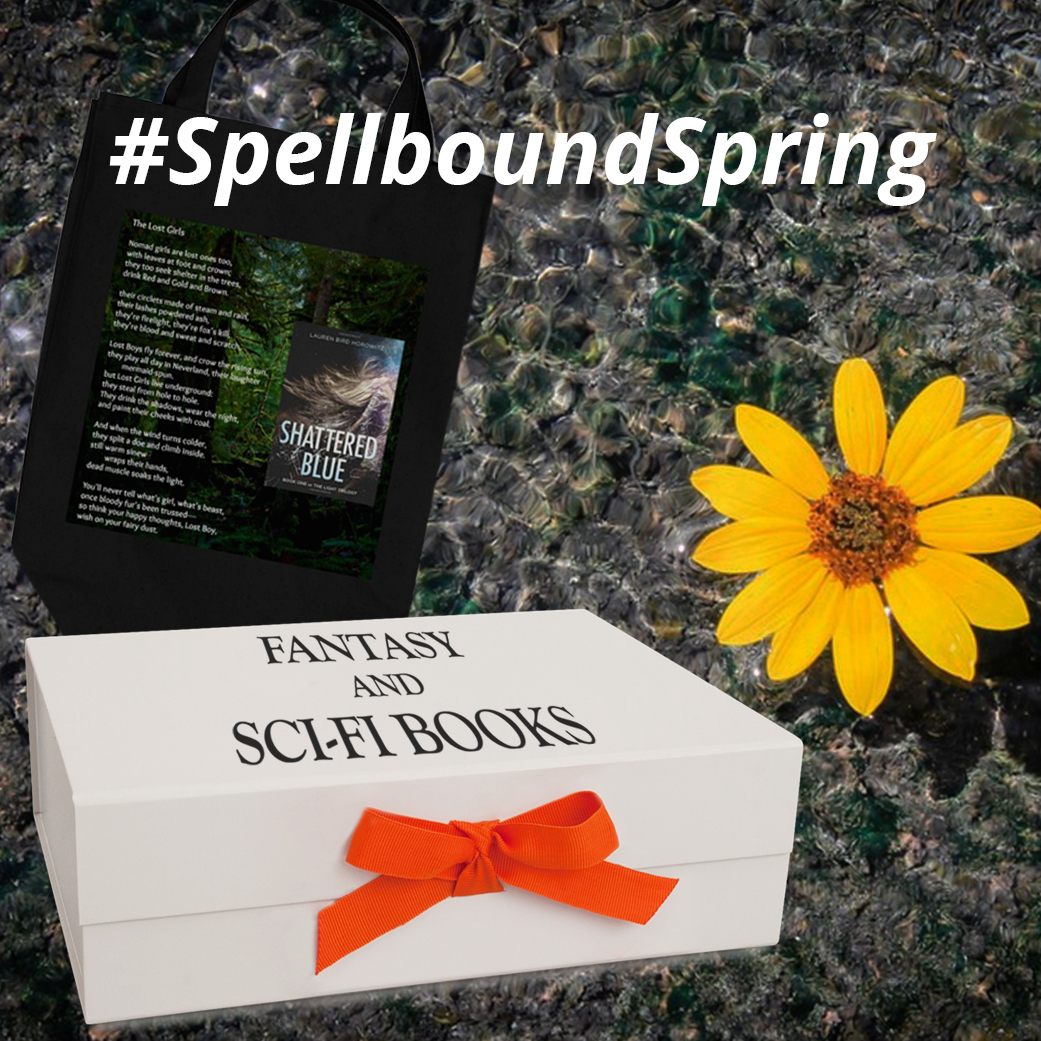 The #SpellboundSpring giveaway is ready for your entries so start spreading the word now! Best of luck and Fae Fortune to you all!
xoxo,
Bird